Thetford forest
Just back from a couple of days in Norfolk. After all the fog and thick hoar frost that we have had, Tuesday was a beautiful clear sunny day – though still cold! I stopped on the drive up to photograph the beautiful mature trees in Thetford forest.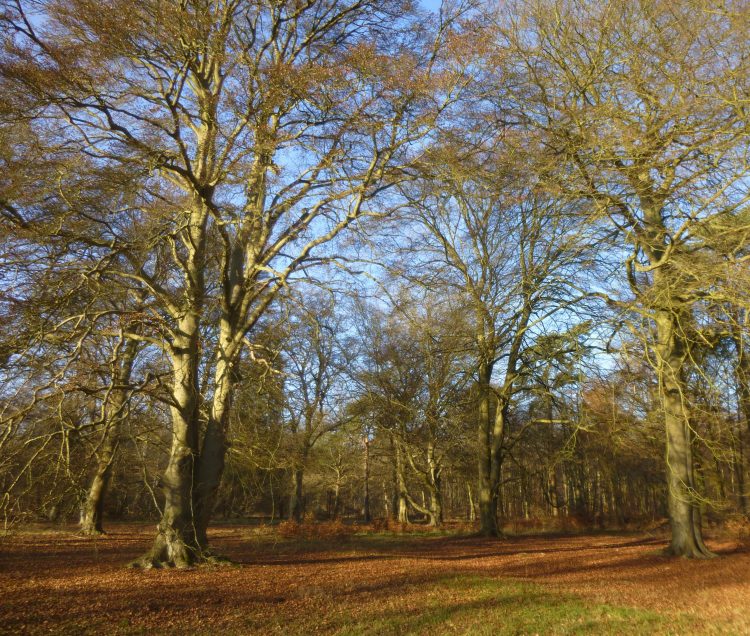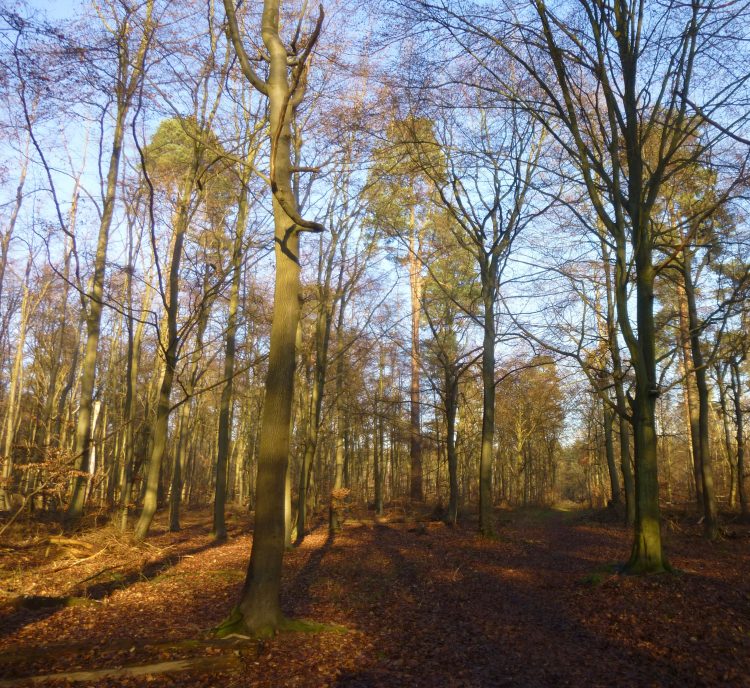 Back home now, I spent the afternoon in my studio working on Essex Wood: December. There was quite a lot to put right so progress is slow, but it's gradually coming together. This is what it looks like so far . . .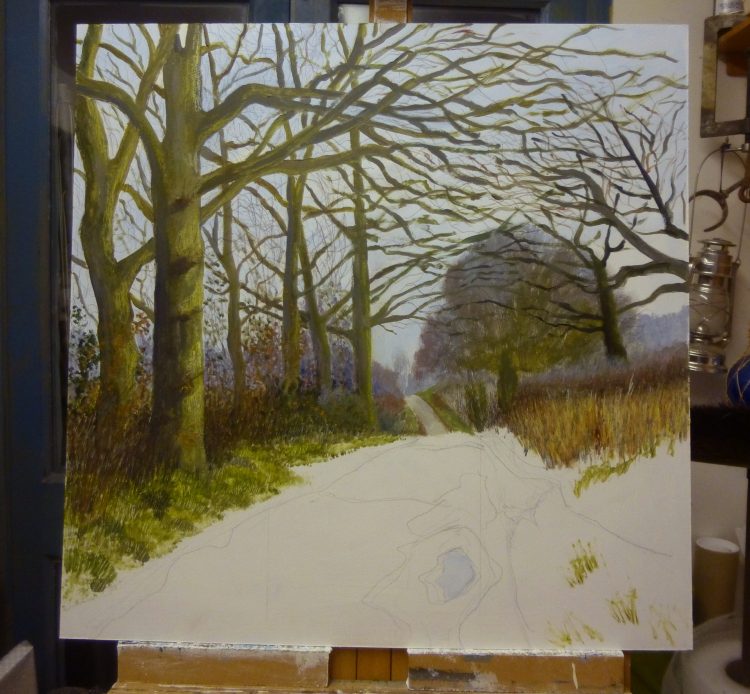 I am hoping to finish it next week, and then move on to Fingringhoe Wick: January! It will be February next week – where did January go . . . ?
Have a good weekend! 🙂
---