Essex Wood: December
So, here it is – the last painting in my 'Twelve Months in an Essex Wood' project, Essex Wood: December.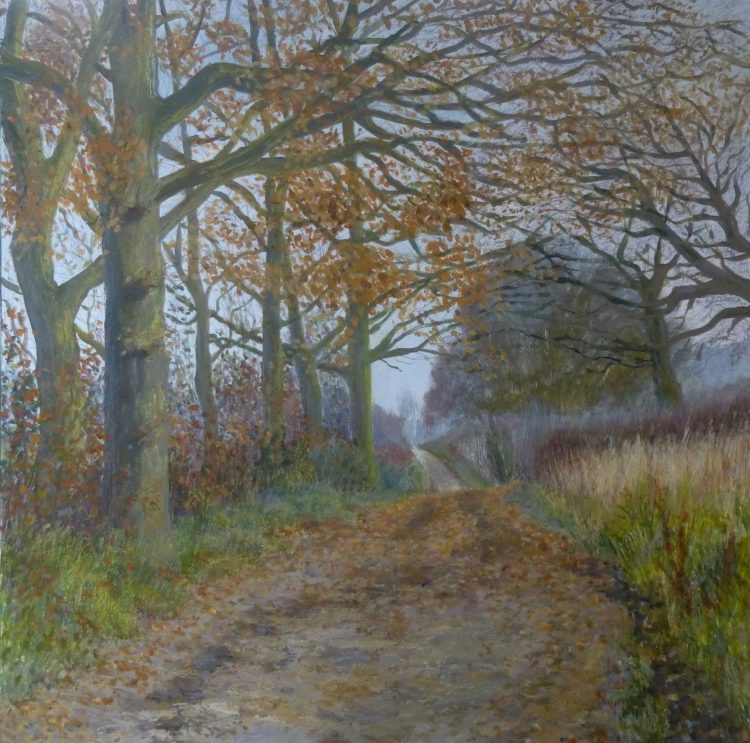 This obviously does not show the wood itself. It was a dull misty day and the light in the wood was very poor. So instead I decided to paint the view looking along the track as I walked away from the wood for the last time. The last time, that is, in 2016, as I will certainly be going back to enjoy the nightingales and bluebells again in the spring!
This has been such an enjoyable and rewarding project. It was really interesting to observe the changes in the woodland environment through the year, and the varying cycle of plants, wild flowers, and birdsong. It would have been worth doing – just making the visits and doing the walks – without the painting! But I have really enjoyed doing the paintings, too – they have all been a struggle, but I've learned so much from wrestling with them.
This afternoon I've been designing the cover for my Twelve Months in an Essex Wood books! That's the next thing  . . .  news on this in a couple of weeks!
Hope your week has got off to a good start! 🙂
---