Visiting the LAF artists: Penny Bhadresa – printmaker
Penny Bhadresa was the top seller of all the artists who exhibited at last year's Lexden Arts Festival, so you may imagine I was delighted that she agreed to exhibit with us again at this year's Festival
Yesterday I drove out to East Bergholt to visit Penny and her husband. It was lovely to see them again, and Penny had sorted out a nice stack of framed lino cut prints with and without chine colle (a collage technique used with the lino printing), and also one picture that was created with collage alone. Most of Penny's work is focussed on wild creatures, plants and landscape, and she said many of her ideas come from travelling on holiday, but sometimes just from taking a walk from her cottage out into the lovely rural area where they live.
I got to work with my listings form and measuring tape, and we went through the pictures one by one. This year we will have blackbirds, hares, partridges, pheasants, and an owl from Penny, along with lovely work inspired by the Shetland Isles, the Hebrides, Burnham Overy Staithe in Norfolk, and Snape in Suffolk – lots to look forward to!
This afternoon, I was back in the studio making a start on 'Essex Wood: February' – the next big one!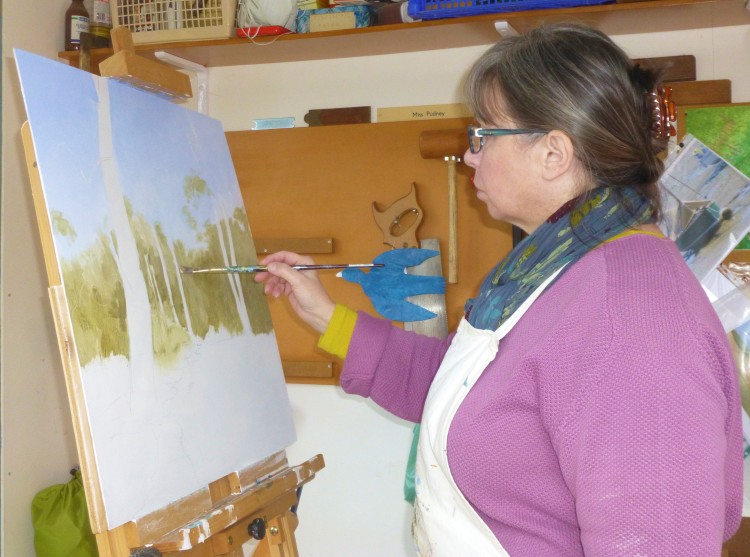 ---