A Week in Wiltshire: the other visits
When I wasn't walking the Ridgeway and drawing, or going round the historic sites, I did find time to visit a few other places!
I spent a lovely day in Salisbury, including going to festal evensong at the Cathedral, which was beautiful.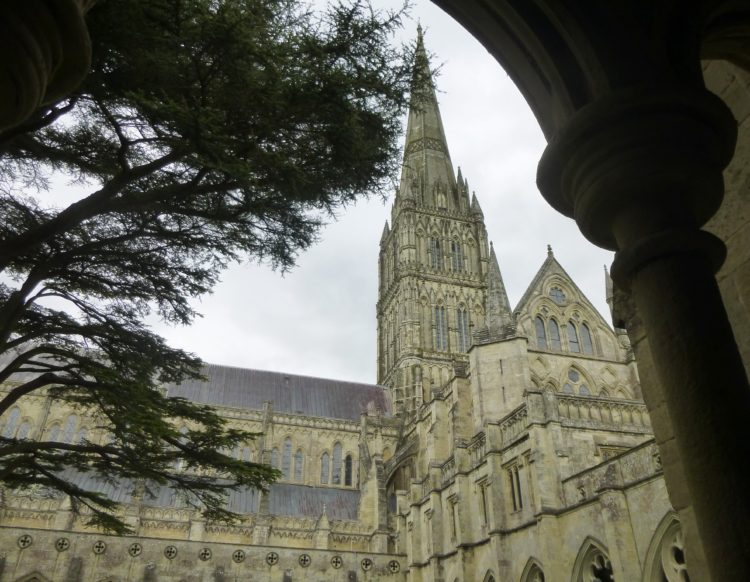 Salisbury seemed a really nice shopping town and I was very impressed with their Park & Ride scheme. All day parking on the Beehive Park plus return bus fare to the city centre was only £2.50, and the buses ran in both directions every 15 minutes. If you are visiting Salisbury over the summer I recommend having a look at their P&R website, which gives sat-nav codes for all their sites, plus times, and info on where to catch the buses back.
I spent an afternoon in Lacock at Graham's recommendation – and it is an extraordinary place. Quite impossibly picturesque! Used as a film set for Pride and Prejudice and Cranford, amongst many period dramas, it is hard to believe it is a real village where real people live!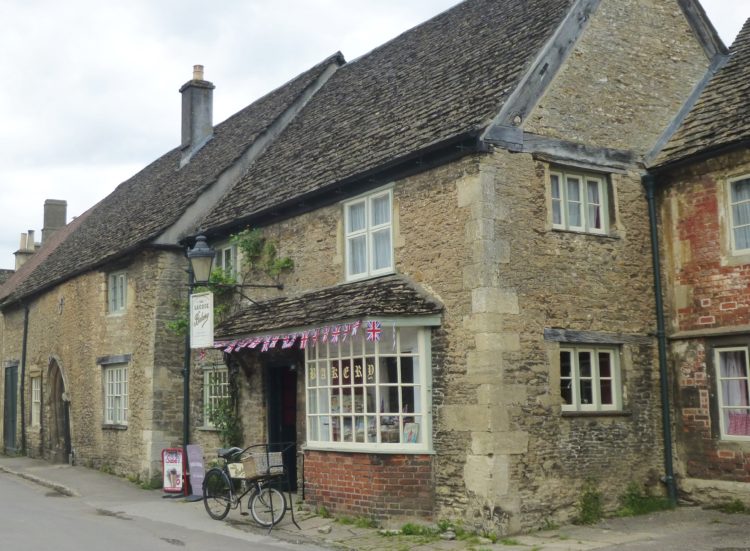 The ground floor of Lacock Abbey – owned and run by the National Trust – still takes the form of a medieval abbey, with cloisters which were used in the filming of one of the Harry Potter films.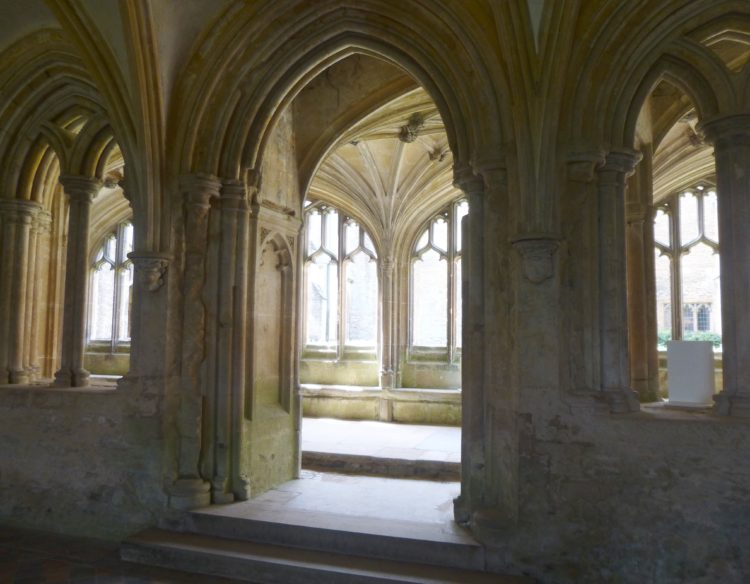 One hot and sunny afternoon was spent in Devizes, where I had a lovely walk along the Kennet and Avon Canal – and really wished for a canal boat!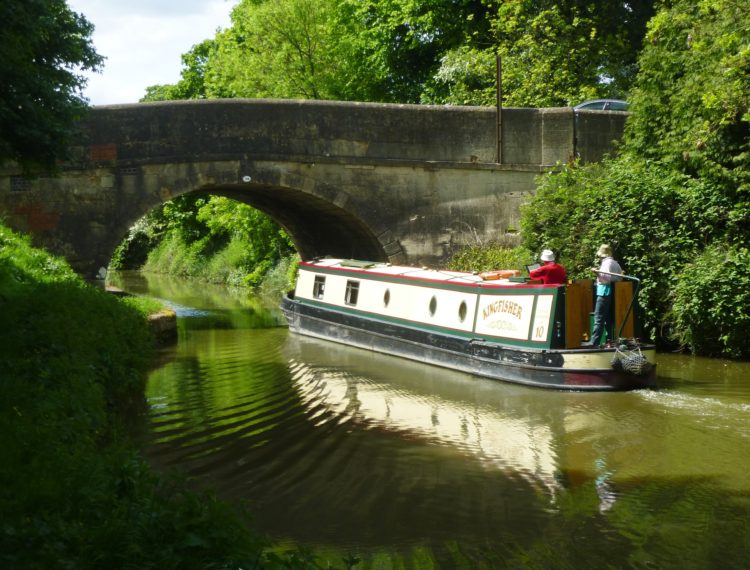 Now that I've been home a few days, it's nearly time to deliver all my work to the Naze Tower for my exhibition! As well as all the paintings I am taking 5 each of 22 different designs of my greetings cards, and 10 different canvas prints all of which I've been sorting, wrapping and labelling in the last couple of days.
And today I collected another batch of painting boards from Framewerks – I need to work hard now to catch up with my Essex Wood project! I've got the small April and May paintings to get done, and the large May one – I know exactly which drawing I'm using for this big one, and I'm really looking forward to getting going on it – and before long I must make my June visit to the wood. I think I shall wait till it's a bit warmer, though! 🙂
---