A Busy Week
Well, it has been a busy week!
On Tuesday I took my friend, Helena, to Fingringhoe Wick. This was 1st August, but I didn't think it would be my 'official' August visit for my painting project. However, I found just the view I want to paint for August – so! – job done!
We saw a number of Black tailed Godwit. This is a new bird I've only just learned to recognise. At present they are in their beautiful chestnut summer plumage.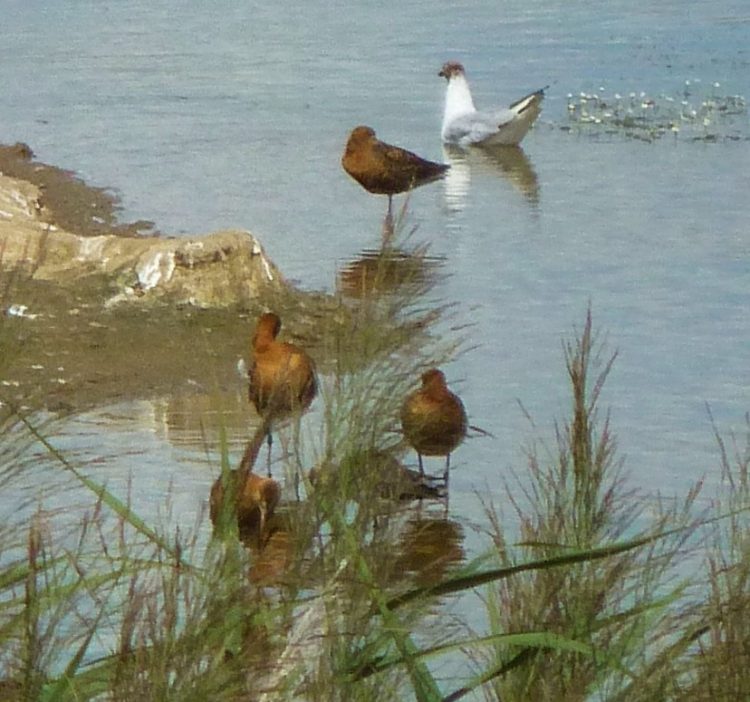 The view from the Kingfisher hide was perfect this month – at last!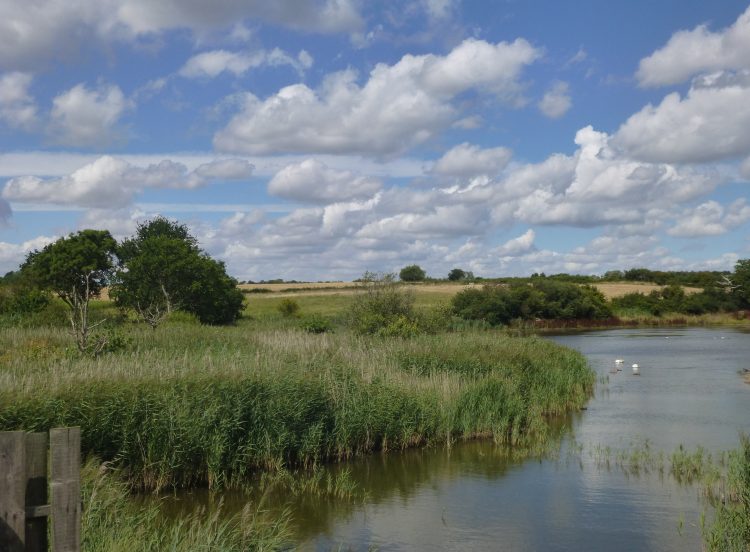 Helena managed to rustle up a carrier bag, and I picked some blackberries. I'm keeping an eye on the elderberries, too, as I want to make some elderberry cordial. They are not quite ready yet.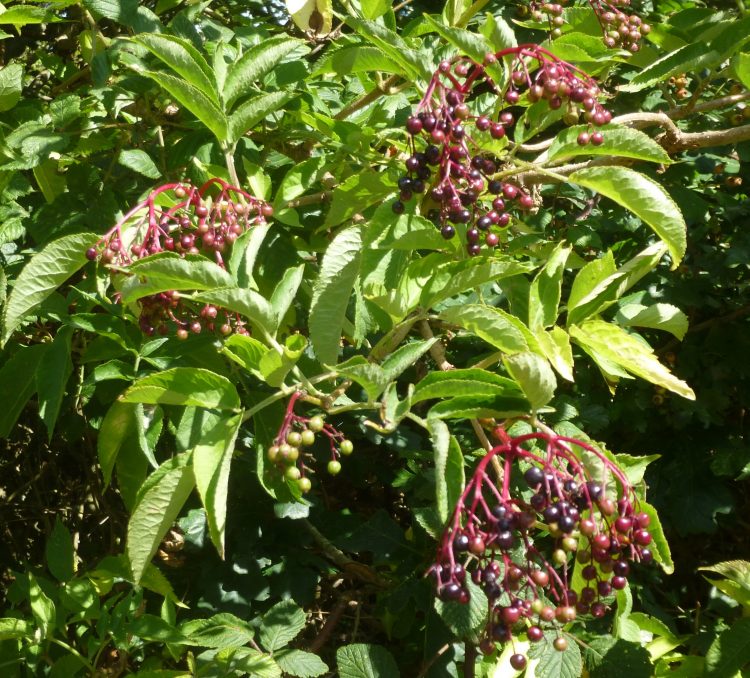 On Thursday I met up with my niece at Piccadilly and I made my second visit to the Royal Academy's Summer Exhibition. I didn't particularly notice anything different from my earlier visit that I liked. But I did manage to get some photos of some of my 'small' favourites which I didn't get when I went with Graham.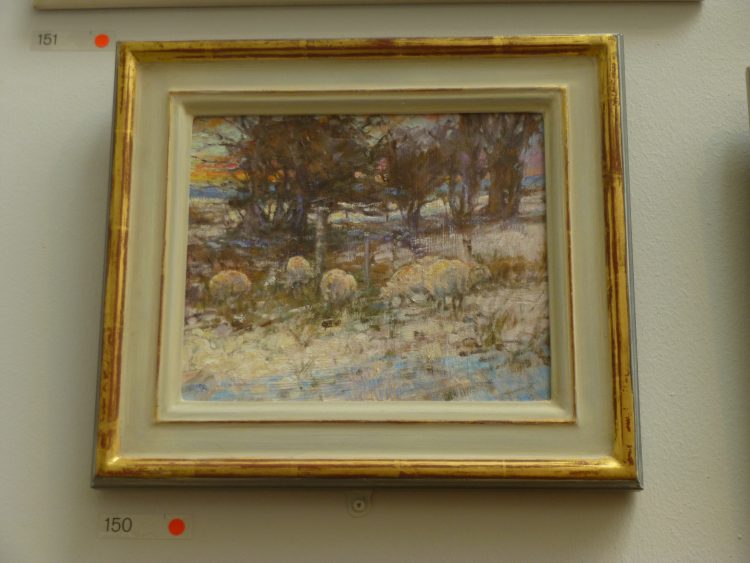 Diana Armfield RA: Winter Sunset, Sheep in the Back
Neil Bousfield's Walking the Tide Line and . . .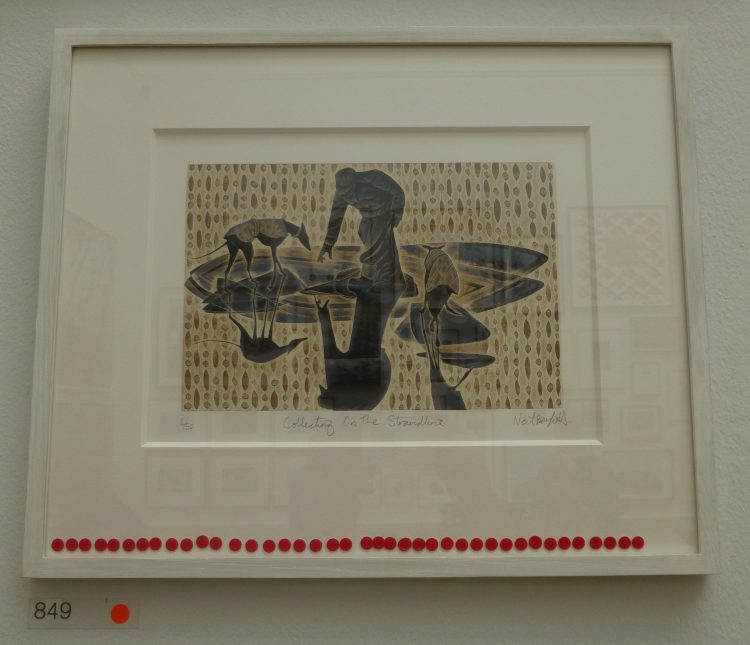 . . .  Collecting on the Strandline.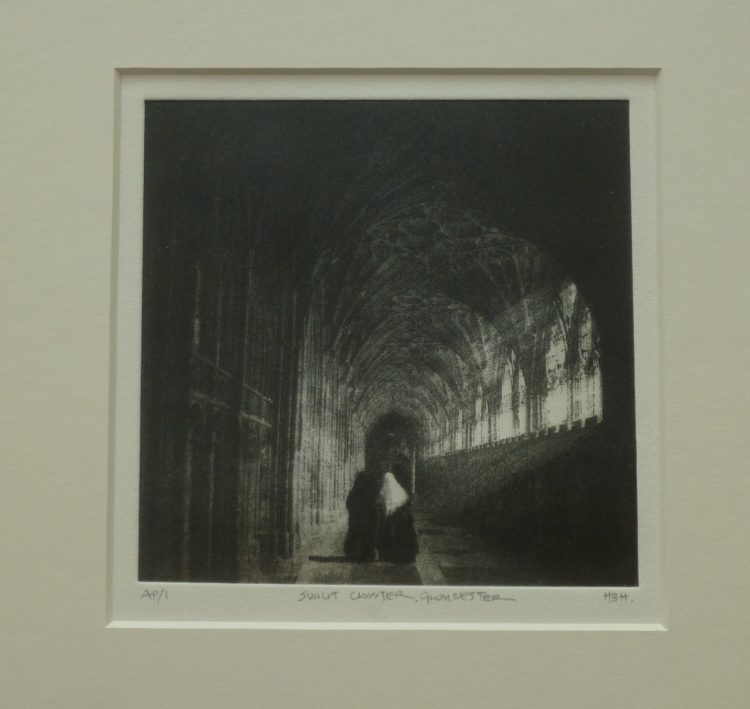 Henry Haggar's Sunlit Cloister Gloucester Cathedral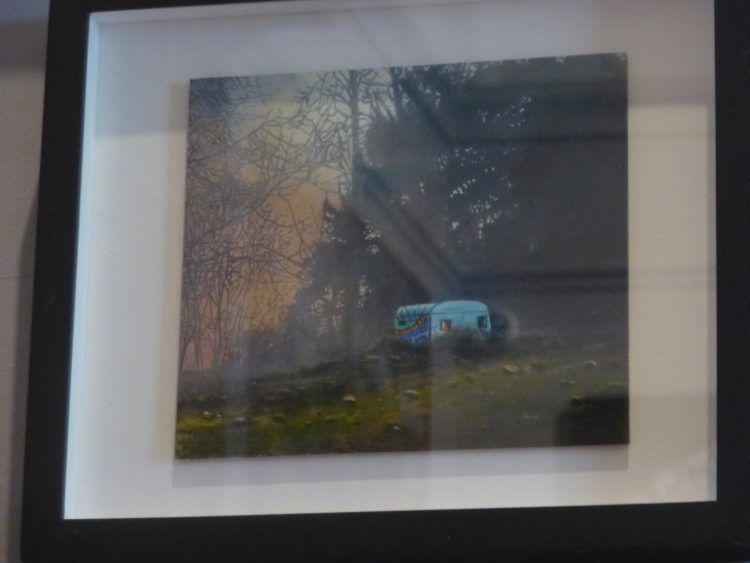 And Lois Wallace's Until Tomorrow. It is a pity this is such a rubbish photo, with lots of reflections, as it is a beautiful little  painting.
Fortnum & Mason's windows were particularly good, using their iconic picnic basket morphed into an aeroplane –
A yellow submarine –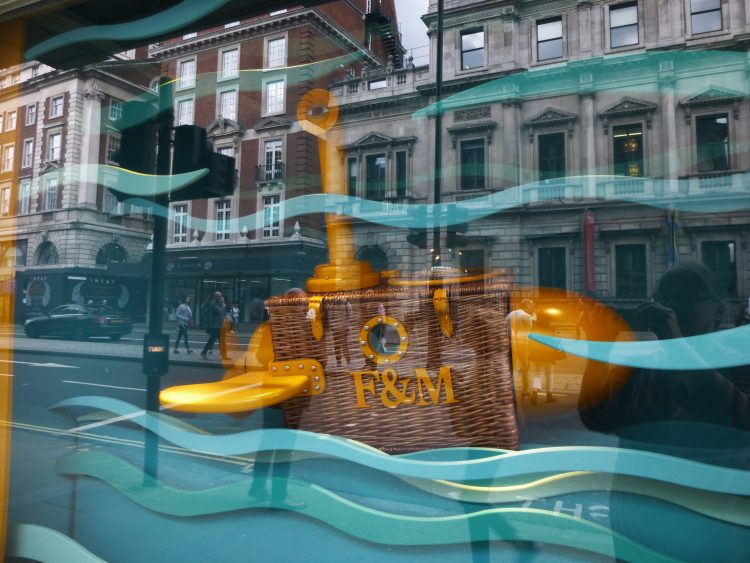 And there was a car, a steam engine and a boat, I think!
Yesterday I went down to Clacton to return the Remembrance Book for St James, Lt Clacton, which I have been updating. This morning did some major pruning of trees and shrubs at the bottom of my garden, and then into the studio to get on with Fingringhoe Wick: July. This is how far I'd got by the end of the afternoon.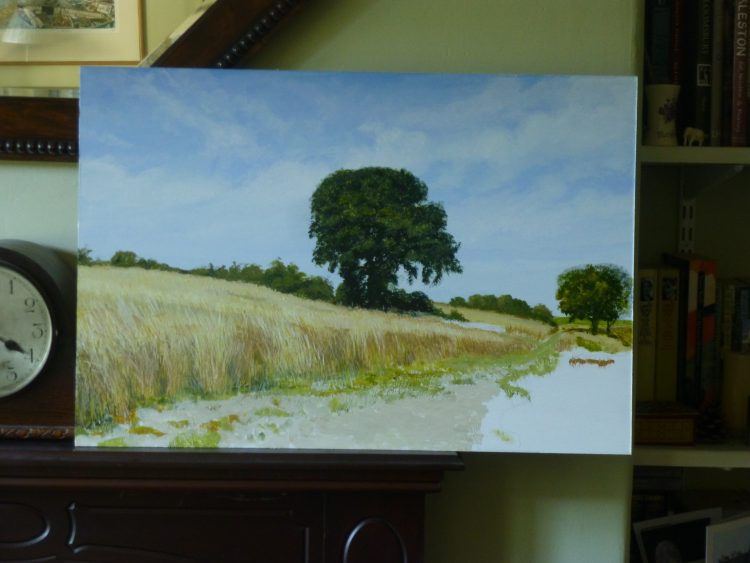 The painting is sitting on the mantelpiece in the sitting room at present – I like to bring them in so I can have a good look and mull over what to do first with it tomorrow.
Hope you're having a good weekend!
---