Bluebells and Daffodils
This morning I finished the fourth and last in the Woodland Walks quartet of paintings – Woodland Walk: Spring.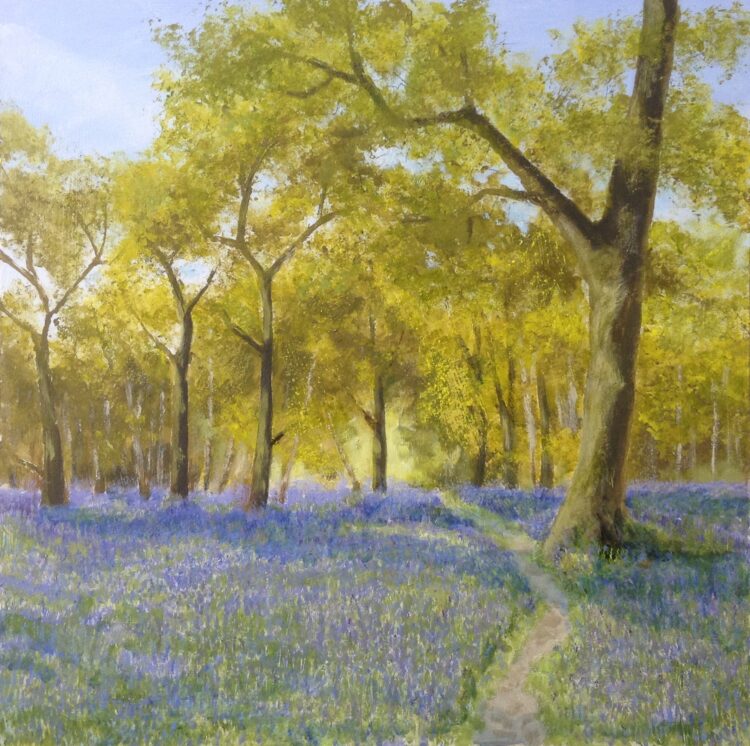 All four paintings are of different woods in the four different seasons of the year. This one, Spring, is Hillhouse Wood at West Bergholt in bluebell time. Summer was in Pit Wood at Copford. Autumn was along the wooded path of Grymes Dyke, one of three  Iron Age ditch and bank defensive structures running between the Roman River and the River Colne on this West side of Colchester. Winter was in Lexden Park woods in the snow.
Here are all four of the Woodland Walk pictures together –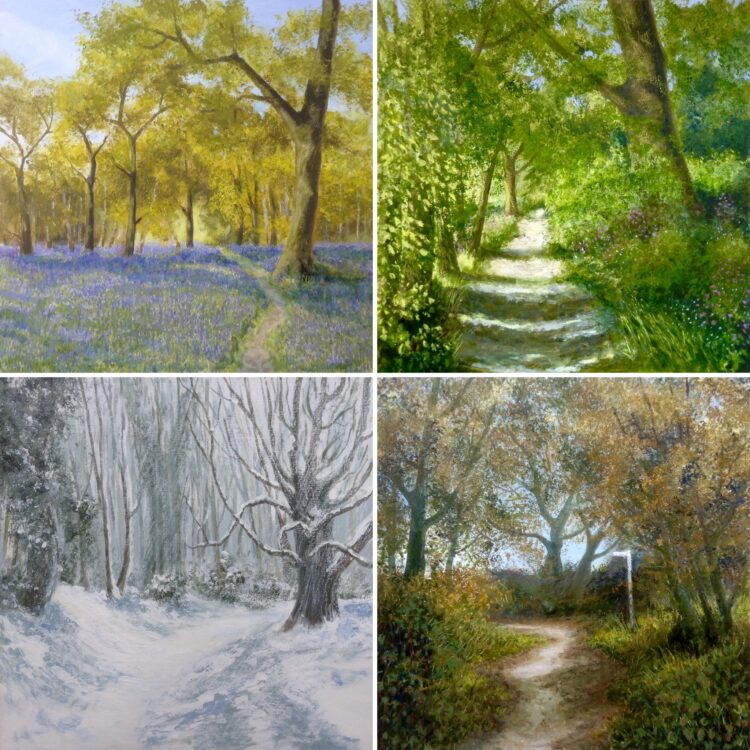 Now that I have finished this group of paintings, and we have reached the second step of our 'roadmap' out of lockdown, I am planning to resume my Abberton Reservoir painting project after Easter.
I have also finished the second of my still life flower paintings – just daffodils this month.
The next one, which I am just about to start is of hellebores, and then it will be the magnolia which has just burst into bloom this week. It is quite hard to keep up with them all! Everything in the garden is racing ahead now, and we have had two days of wonderful sunshine, with another forecast for tomorrow. Hope you are able to enjoy the Spring sunshine where you are! 🙂
---