Postcards of the Field – and a seaside trip
I recently ordered a pack of square postcards from www.moo.com with images of all the monthly paintings of The Field from my 2020 painting project.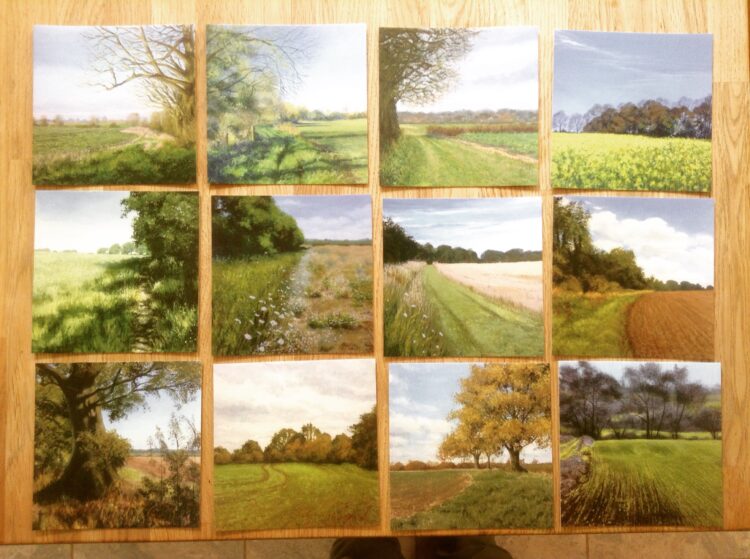 They are 12 cm square, glossy on the front and matt on the back. The reverse just has my anvil logo and website plus the label Twelve Months in an Essex Field. I am very pleased with how they have turned out.
I am thinking of selling them in a January- June pack, and a July to December pack, for around £6.00 a pack. Initially they will be on sale at the exhibition where all the paintings, drawings, books, prints, cards – in fact everything that has arisen from the whole project – will be shown. I am still hopeful that this will take place in the late spring/early summer this year. After this launch the cards, along with the other Essex Field merchandise,  will be in my website shop.
Also from moo.com I ordered a pack of little stickers with the Field pictures on! This was just a bit of fun really – but they are cute, aren't they?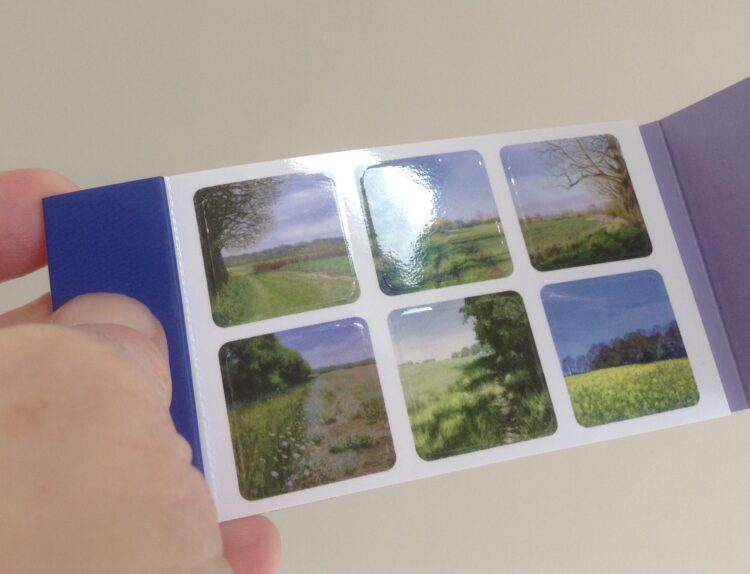 Yesterday was a lovely sunny day here, once the early morning rain had cleared. I went down to the coast to see Graham for the first time since before our current lockdown started. As we both live alone and are in a support bubble together we could have been meeting regularly. However, I felt that as it is 15 miles away and we had been instructed to stay local that wasn't really acceptable. Now that there is a little easing in the situation, though, it seemed the right time.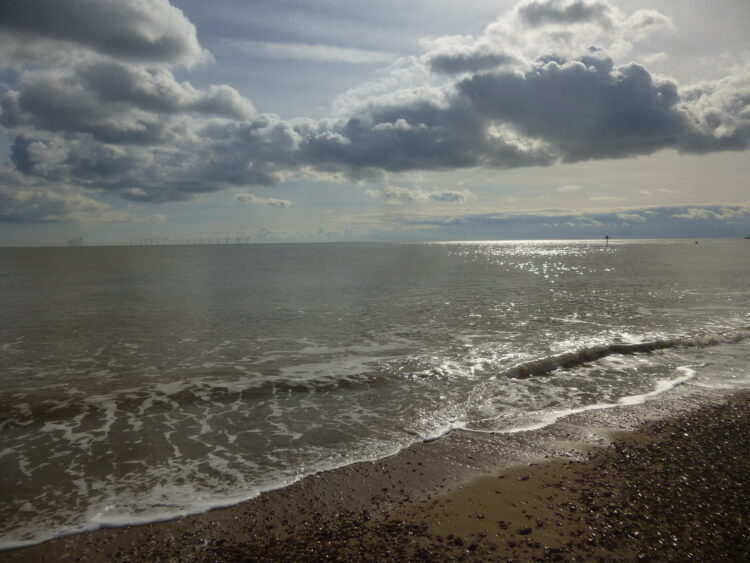 We had a lovely walk on the beach. Lots of dramatic clouds and sunshine! It was actually really warm sitting in the sun!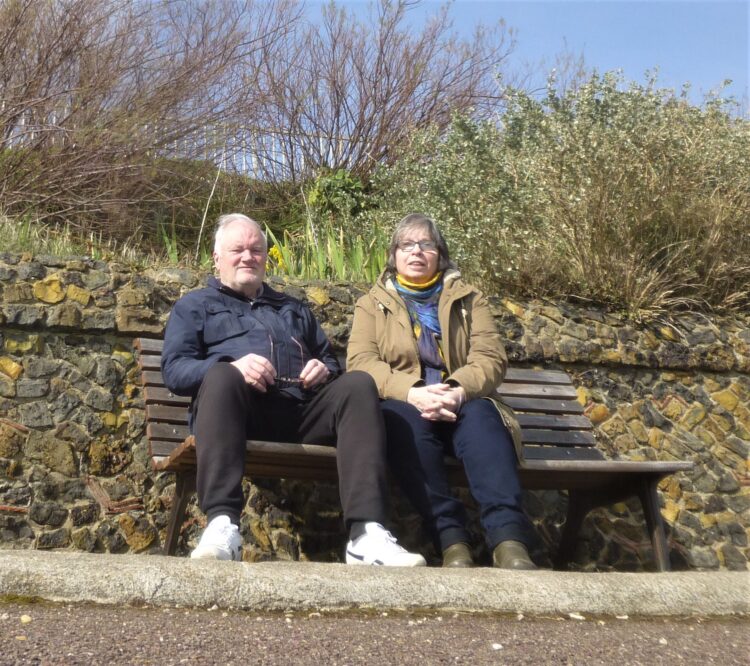 And we spent a lot of the day sorting music for our SATB quartet who will soon be back singing for services at St Mary's Church at Little Bentley and St George's Church at Great Bromley. It is lovely to be planning something again – and on the subject of planning . . .
Anglian Arts Project Exhibition news: we now feel fairly confident to confirm that our 2021 exhibition at the Naze Centre at Walton on the Naze will be able to go ahead in September. It will run from Saturday, 4th – Saturday, 11th September. With the exception of wood-engraver Andy English, all the exhibitors who would have shown in 2020 are happy to show this year. I will be giving you more news and details as the time gets closer. 🙂
---