'Seen in Wivenhoe', Snape and Wood books
Well, it's been a busy weekend!
Up to Snape Maltings on the Suffolk coast on Saturday night for a great concert in the Britten Studio. The first 45 minutes was The Young 'Uns – a three part male singing trio. They perform in a folk style, but most of the songs were written by them, many about issues of social justice and about 'heroes' of the group. The second 45 minutes featured 'Leveret' – another trio, this time instrumental, with amazing fiddler Sam Sweeney, Andy Cutting on accordeons and melodeon, and Rob Harbron on concertina. We enjoyed it all – Graham liked The Young 'Uns best, and I particularly enjoyed Leveret – I bought two of their CDs and am looking forward to listening!
A Sunday morning spent in my studio working on the fourth dinghy for the Geedon Gallery, then this afternoon we went down to Wivenhoe to see the Sentinel Gallery's first show of the year – 'Seen in Wivenhoe'.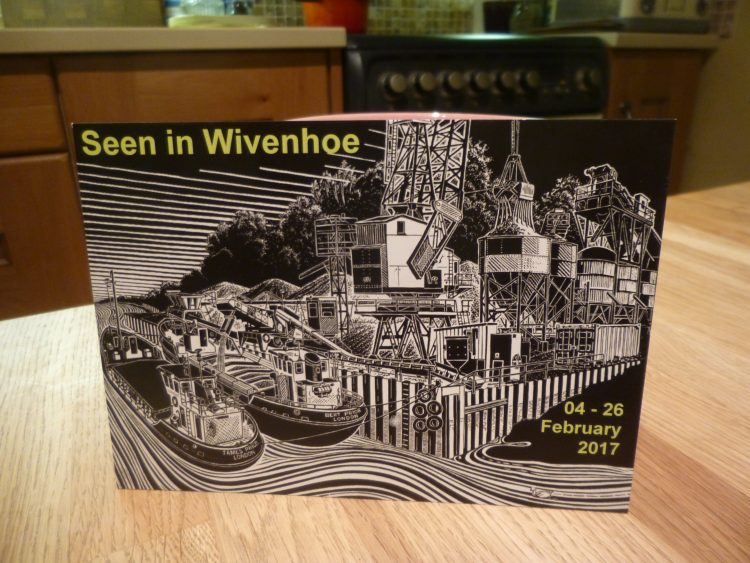 We both really liked the colourful watercolours of David Miller, and we both bought a mug! Graham bought one of Rosie's and I bought one of Pru's – to add to my growing collection! Here is it . . .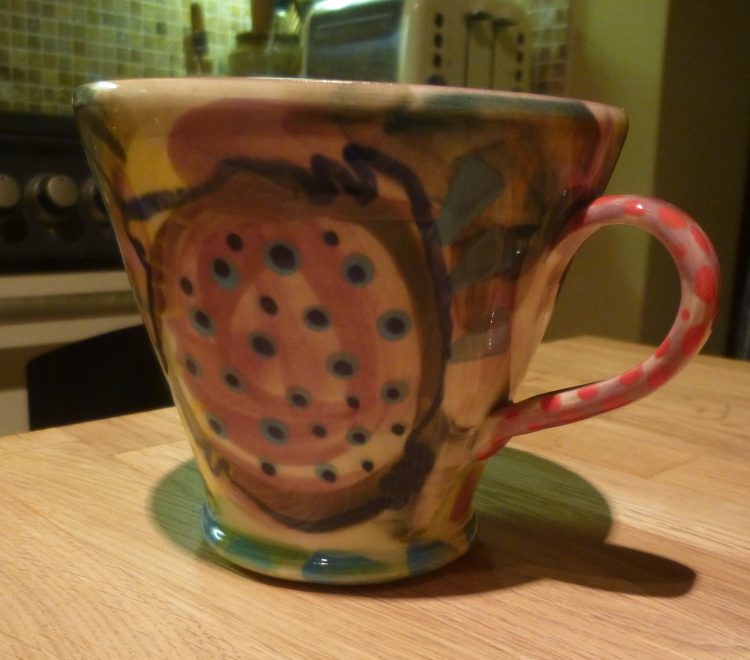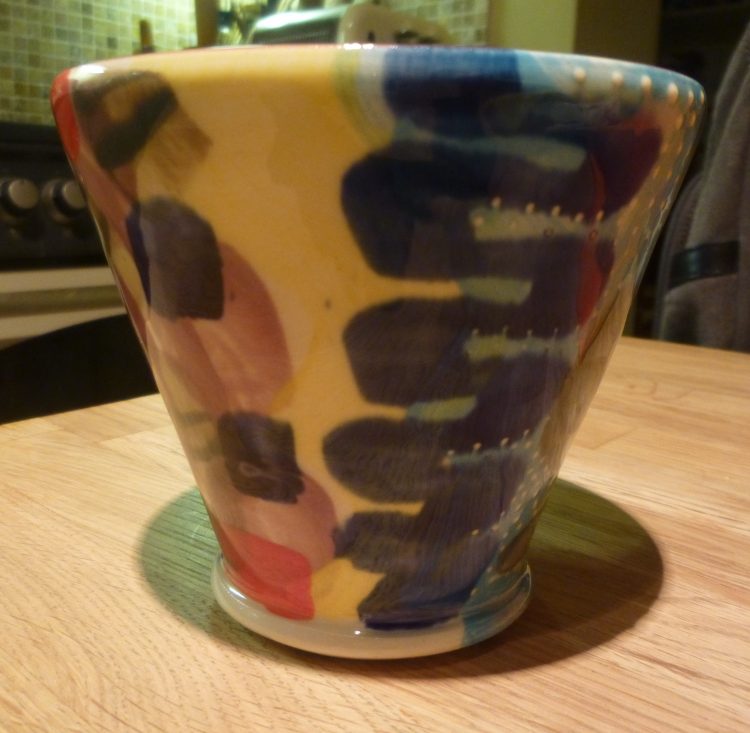 The photos don't really do justice to the lovely vibrant colours . . . We rounded off the afternoon with a walk on the beach at Holland on Sea. 'Seen in Wivenhoe' is a really good mixed show. Well worth a trip to Wivenhoe if you are in the area.
A few days ago I ordered my 'Twelve Months in an Essex Wood' books! I designed them online with www.blurb.com, which is a very easy to use site. I am very excited to see the finished books – and I'm hoping they may come this week. Here is a little preview of the cover.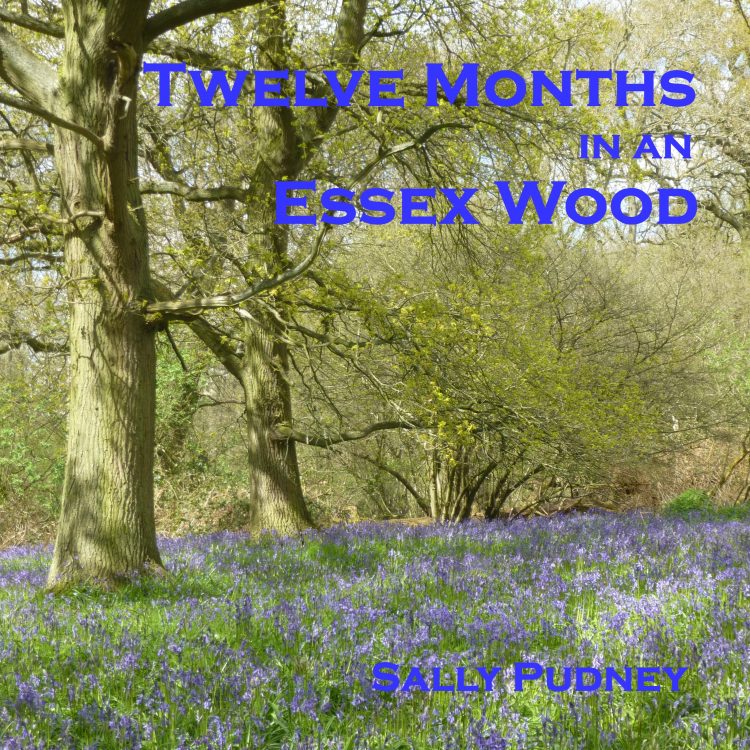 And it's a busy week ahead, too, because this is the week that I start visiting all the artists who will be showing with us at the Lexden Arts Festival – I always really enjoy meeting them and talking to them about their work. I will post a little bit about each one after I've visited them.
If you live anywhere in the Colchester area, you might like to take a look at the Festival website – www.lexdenartsfestival.org.uk – as we have some exciting events taking place during the week, as well as what I think will be an excellent art exhibition.
The Festival runs from 29th April to 6th May this year – put the dates in your diary now! 🙂
---