Stained Glass workshop 2
A fun day in Felixstowe yesterday, doing a second stained glass workshop day with Naomi Brangwyn. I went all Christmassy and made four Christmas angels. There were a variety of Christmas trees, robins, snowmen, and a Santa hat produced.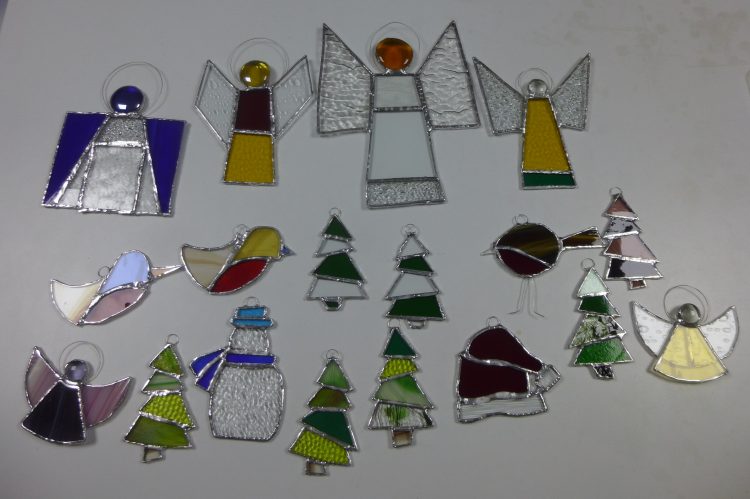 They look great all together, don't they!
Here are my angels after I got them home.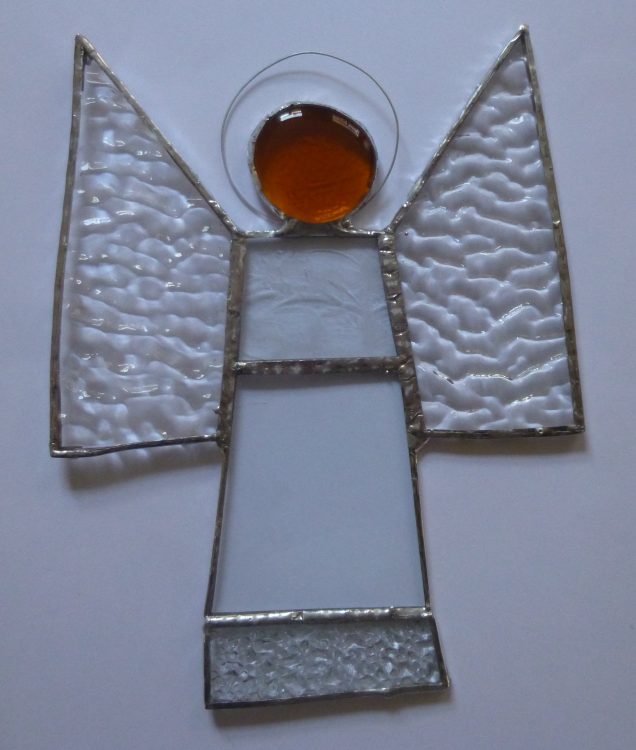 I think this is my favourite one, made of a mixture of clear glass, but with different textures.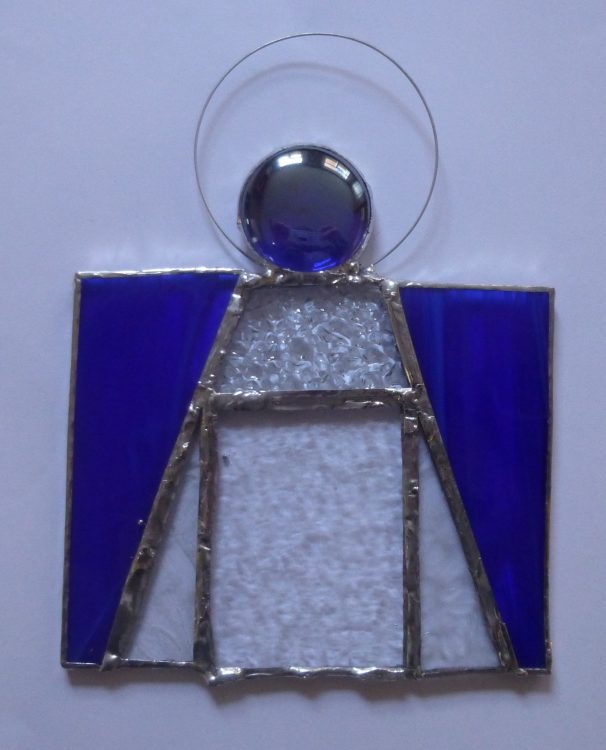 I love the rich blue in this one, and was rather pleased with the design that I worked out. If I'd had time I would have made another of these with red wings.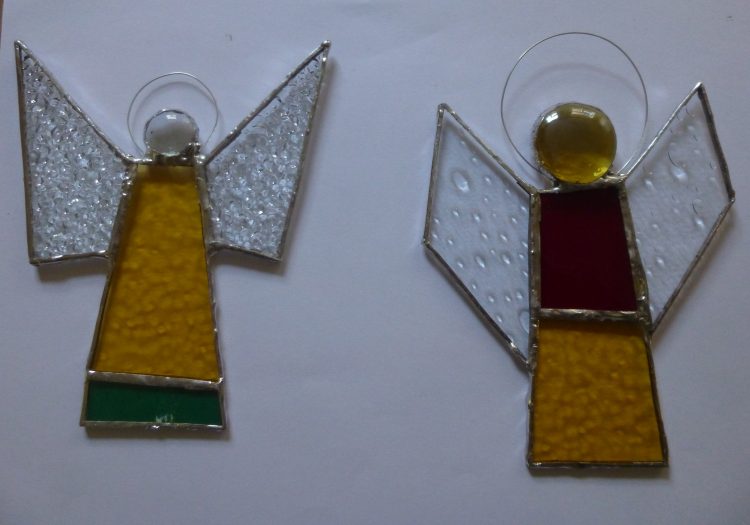 These two were the first ones I made. They all look much better held up to the light, like this –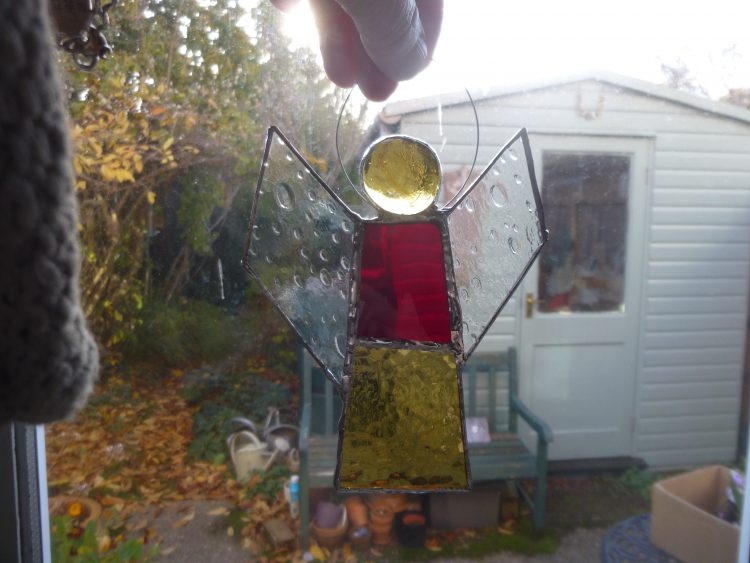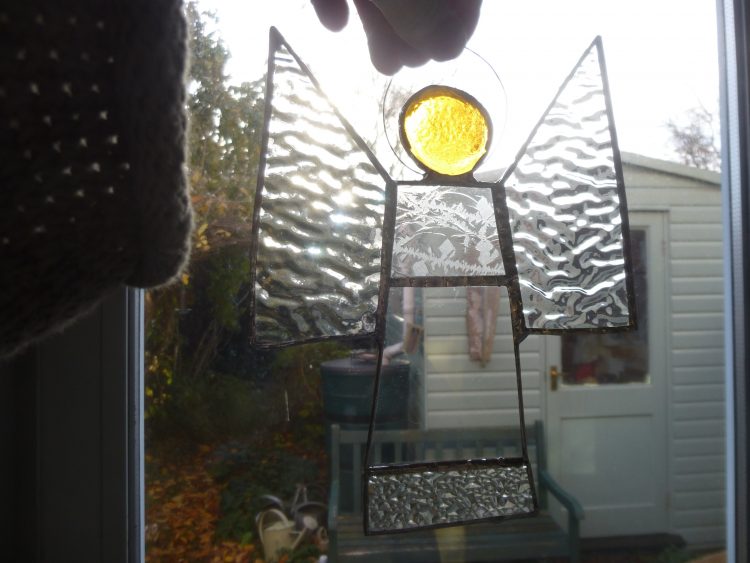 Naomi told us that she has next year's workshop dates up on her website, so if you fancy having a go yourself, check out www.naomi-brangwyn.co.uk. I shall certainly be going back again next year to do some more.
Finally, a shot of the holloway near Stanway Green, when I was out for a walk earlier, in the beautiful Autumn sunshine we've had for the last few days. I love this time of year! 🙂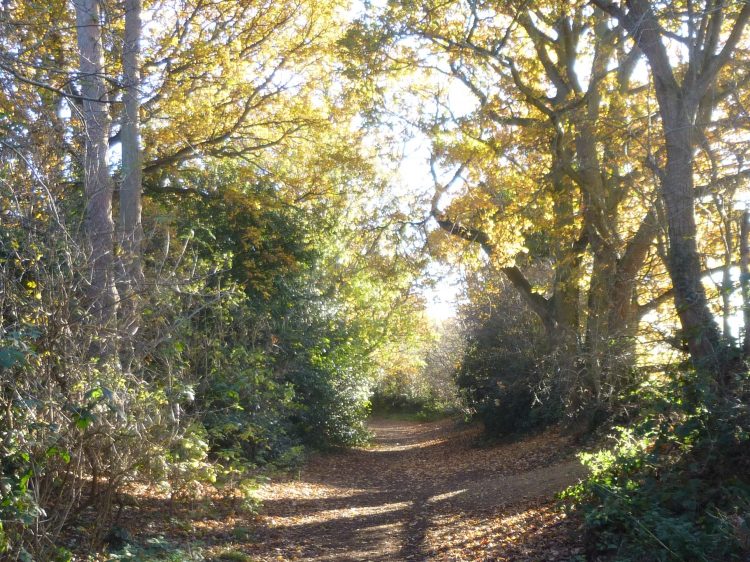 ---