New in the shop!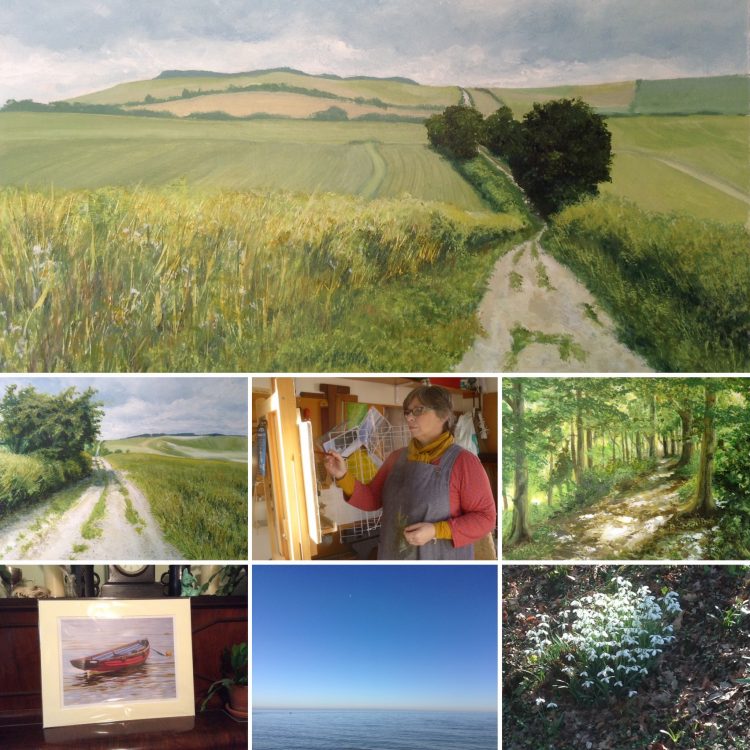 February was a busy month, but I have made good progress on several of my art plans!
I am well on track to finish my Ridgeway series of paintings by the end of March as I only have two more to go now.
My latest book, Four Seasons on the Stour, is now for sale in my online shop.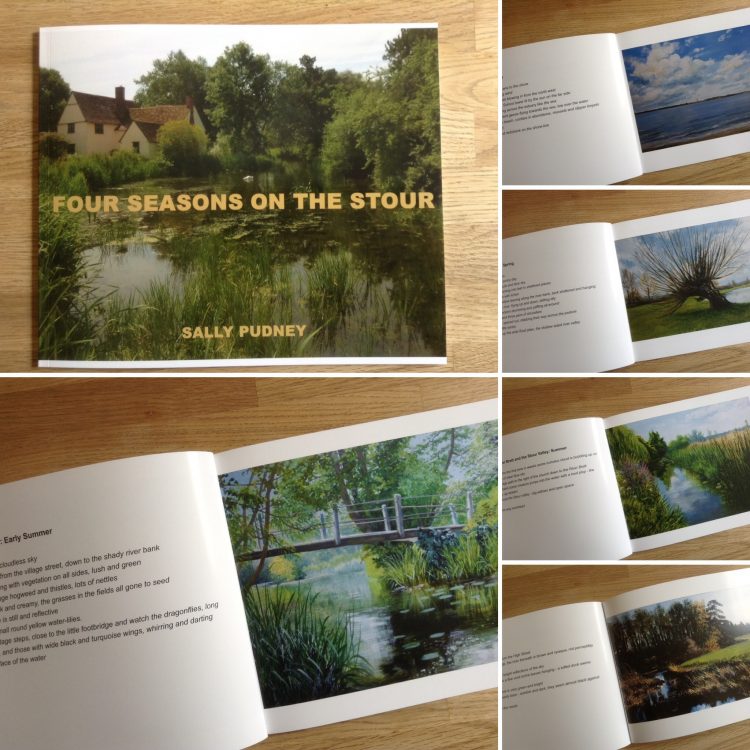 I am so pleased with the way these have turned out! They are considerably bigger than my two previous books, which gives really good clear images of the paintings. They cost £20.00 which includes packing and postage to any UK address. Just click on SHOP in the menu above and scroll down. If you don't live in the UK and would like a copy drop me an email – sally@sallypudneyartist.co.uk
I've also got my new prints organised and the first of these will be going into the shop very soon  – check it out in the next few days!
I've been to visit several new galleries in the last couple of weeks – the latest was in beautiful Saffron Walden –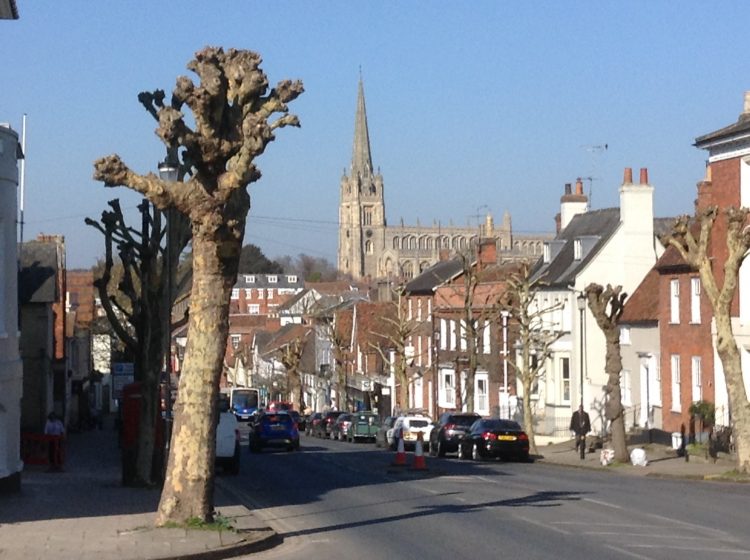 which I visited with a friend last Wednesday. I don't know whether anything will come of these visits yet, of course.
Those of you on Instagram may be interested to know that I'm doing the #MarchMeetTheMaker2019 challenge which is organised by Joanne Hawker. Today's prompt was 'How you started' and I posted some really old paintings from 2005 when I first started playing around with acrylic paint  . . .
Hope you are enjoying your weekend – and Happy March! 🙂
---