The Ridgeway XI – and Prints
Just finished this morning – this is the last but one of the Ridgeway series.
This is the view approaching Ivinghoe Beacon. I was actually on the Icknield Way at this point, walking up from the car park. This equally ancient track and National Trail joins with the Ridgeway for its ascent up Ivinghoe Beacon, where the Ridgeway ends. I liked the braided multiple tracks in the chalk ascending the hill, and the way the path dips and winds on its approach.
New in the shop this week is Stratford St Mary – Early Summer as a limited edition print.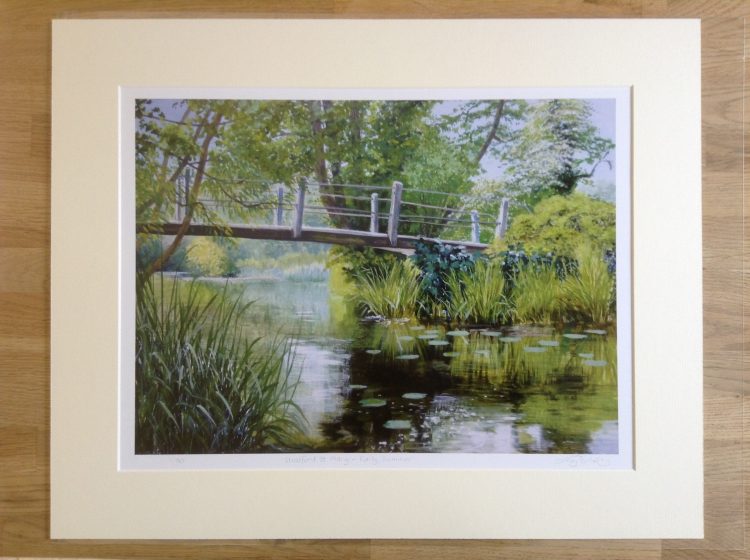 I am delighted with how this has turned out! The mount is a slightly textured antique white measuring 50cm wide by 40cm high. I've just placed an order with my wonderful printers, Point Graphics in Maldon, for some identically sized prints of Higham – the River Brett and the Stour Valley: Summer. Both are in a limited edition of 50 prints, with a cost of £45.00, which includes packing and postage to any UK address. At present only this one is up in the shop, but I expect Higham will be joining it next week!
In my Studio: The last of the Ridgeway series will be next up on my easel! And then I am really looking forward to getting started with my new project On the Edge: the North Sea Project. Although I will be hoping for better weather than this when I start, as today is cold, dull and drizzly!
Hope your week is going well. Spring is just around the corner! 🙂
---