Southwold, gardens – and The Ridgeway X
Here I am, in my very sunny studio yesterday (what fantastic weather we are having for February!!) finishing off The Ridgeway X.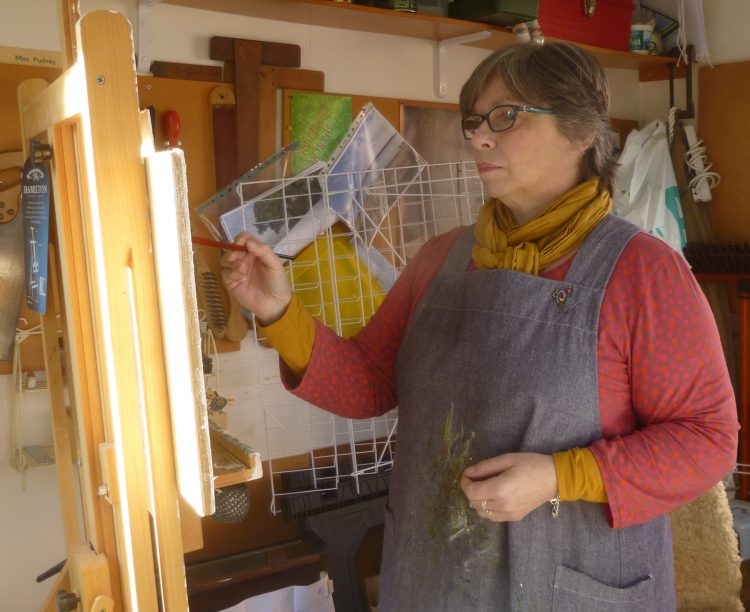 And here is the finished painting.
SO different from the preceding nine Ridgeway paintings! At this point the track runs alongside the prehistoric earth work called Grim's Ditch. The ditch is on the left of the picture. No-one seems to know the purpose of this massive earth work, as it doesn't seem to have had a defensive role. But there it is, anyway, and the Ridgeway runs along beside it for about four miles, through woodland. It was a very hot day when I walked this section, and I was glad of the shade. And it was along this section that I had the luck to find three Red Kite feathers. You can read all about it in the archive – check out June 2018.
Some gadding about was done this week in the beautiful sunshine. On Wednesday with Graham to Southwold.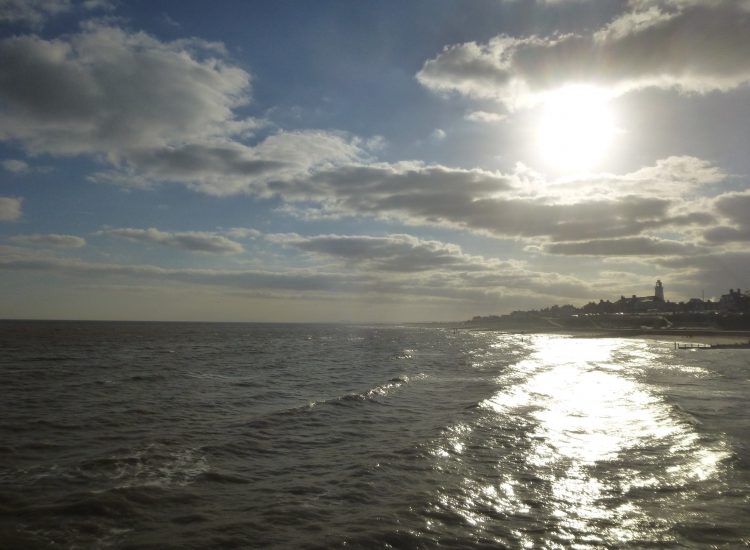 We went principally to check out a couple of galleries I am thinking of approaching to see if they might show my work. But we also had a lovely walk out to the end of the pier, found a great place for coffee and afternoon tea, and a different place for a very nice lunch, and I bought a beautiful tunic from Seasalt – so it was a thoroughly good day!
On Thursday I went with a friend to Beth Chatto's gardens, just on the other side of Colchester from me. I don't think I've ever been so early in the year. The snowdrops were spectacular –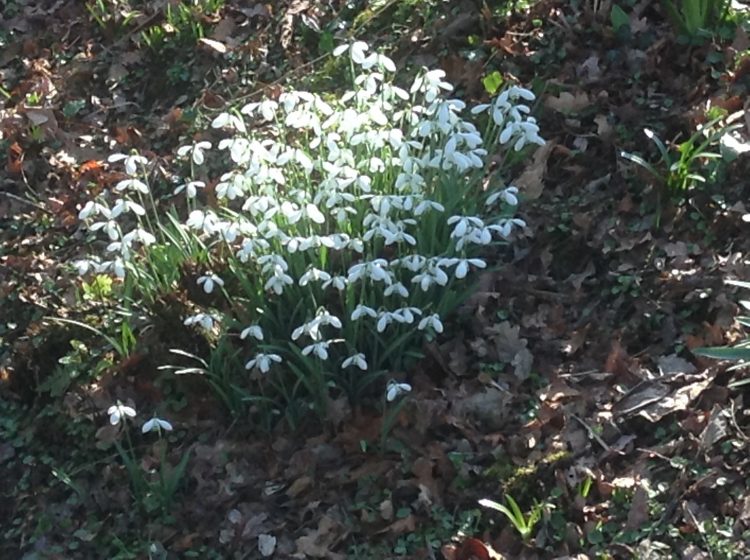 in great drifts below the trees, and there were lakes of pale mauve crocuses humming with bees!
My hellebores in my own garden are really lovely too!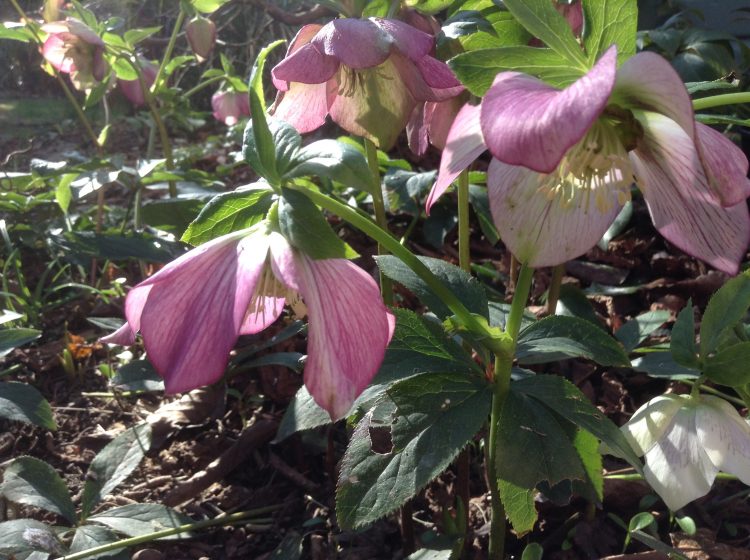 Limited Edition Prints: You may remember that this was one of the things on my 2019 goals list? Well, I got onto it this month, and Dan at Point Graphics in Maldon is in the process of printing my first batch to go in my shop. But I had a one off done for the owner of the red dinghy Poppy – although he hasn't seen it yet, so although I know he is interested he may not want to buy it! Here it is, sitting on my piano, mounted and in its presentation cellophane bag.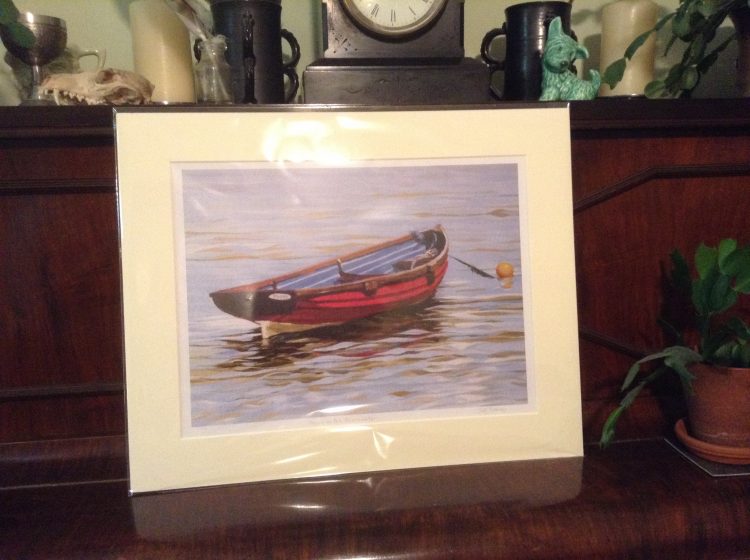 I am really pleased with how it has turned out, and am looking forward to seeing the new ones soon.
In my Studio: well, first I have a Faculty to do, and a church Remembrance Book to update, but then the next one on my easel will be the end of the Ridgeway, one of two paintings which I have planned of Ivinghoe Beacon.
Hope you're having a good weekend and enjoying the sunshine! 🙂
---