Open Studios – first weekend
I've been working hard all week setting up for this! Turning my dining room and kitchen into a gallery/shop!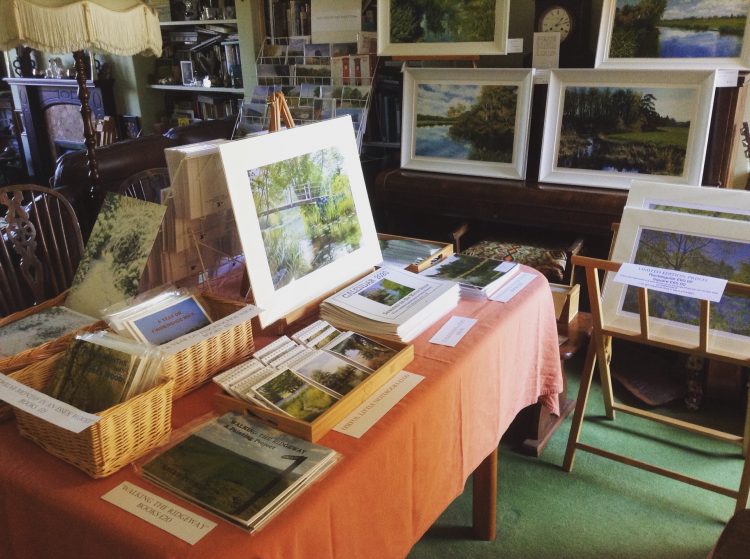 Graham commented that I seem to have far more Stuff this year – and I think he's right!
Twenty one paintings, calendars for 2020, Christmas cards, notebooks, painting project books, postcard packs, limited edition prints, mugs, jute bags . . . there is certainly plenty to look at! And I've been busy today making some bakes to go with your teas and coffees over the weekend! So do call in if you are in the Colchester area. My address and opening times are shown above.
Caxton Books & Gallery: In other news, I now have three paintings in this lovely bookshop and gallery in Connaught Avenue in Frinton on Sea. Thanks to owner, Judith, for the photo below!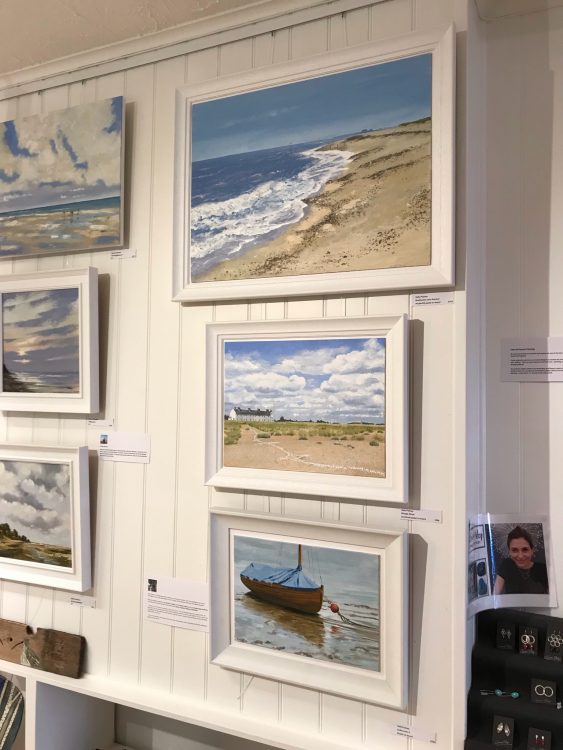 She has asked me to bring in a few more after Open Studios and our Anglian Arts Project exhibitions are over, and then I will have a larger group of paintings exhibited there from mid-March to mid-May next year. Do call in if you are in the Frinton area, or are visiting this lovely part of the Essex coast.
The weather has been wonderful here for the last few days, and is supposed to continue like this tomorrow! Yay! Hope to see some of you over the weekend! 🙂
---