Pastel pictures and snow scenes
I've been continuing to work at the pastels!
Here are my latest two tries, one from a photo I took on the farm at Aldham, showing the walk down to My Field last year, and one of the River Stour at Sudbury.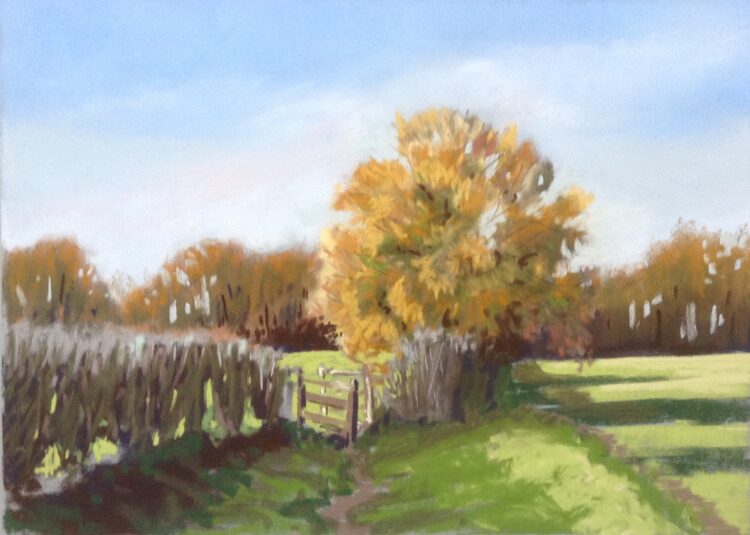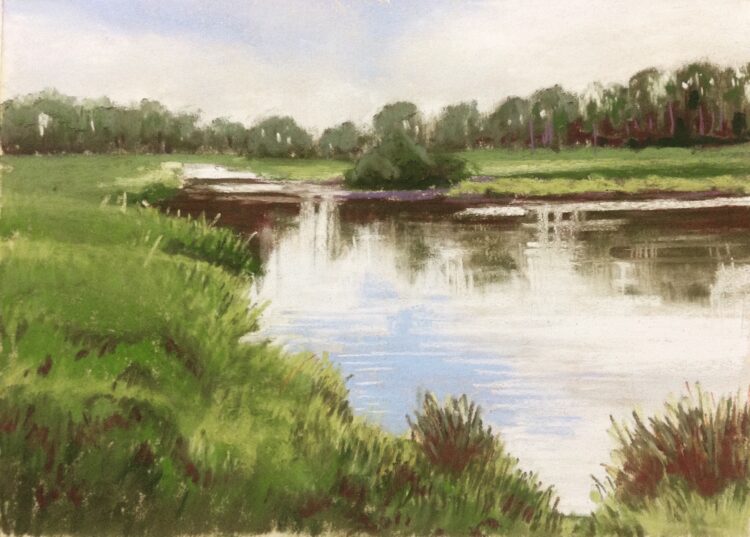 I think the top one is more successful, and I'm beginning to realise that the less fussy the marks are the more effective the result. I have ordered some larger pastel paper, as at present I only have these small sheets. I've also ordered some 'earth browns' – sixteen pastels ranging from very pale to very dark, but all in neutral or cool brown shades. In the Landscape selection that I am using the browns are often much too warm for my requirements, and I keep wanting a cooler more yellow or grey biased brown, rather than the reddish browns that I have!
Over the last few days we have had quite a lot of snow here in the Eastern part of the country. On Sunday morning I got well wrapped up and walked to the nearest woodland. It was really beautiful! There were very few people about, and I managed to get some good snowy photos.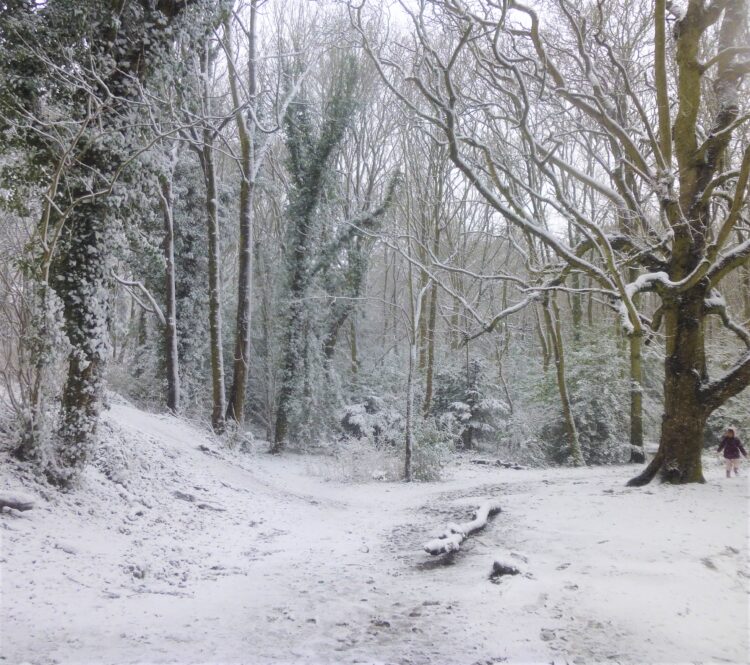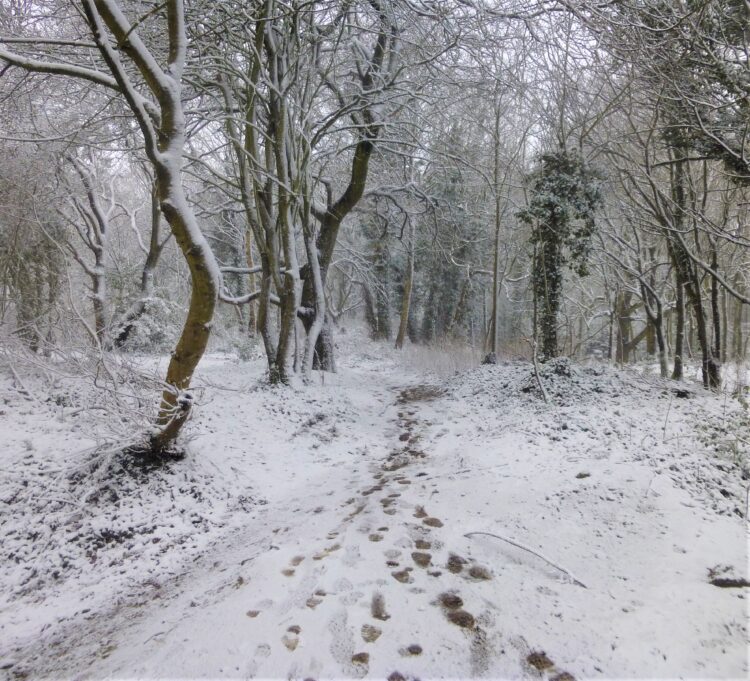 I plan on using some for painting future Christmas card images – that is great forward planning!! But I shall use one for a painting to be part of a new little group called Woodland Walks. My Walking Home painting ( see last post) will be one of this group, too. While I am stuck with my reservoir painting project I might as well diversify to paint what is available!
Hope you are all still OK. 🙂
---