Remembering a Summer Walk
At the weekend I finished the third painting in my Woodland Walks series. This one is a Summer wood! It is actually Pit Wood at Copford, and is from photos and drawings I did a couple of years ago but did not use at the time.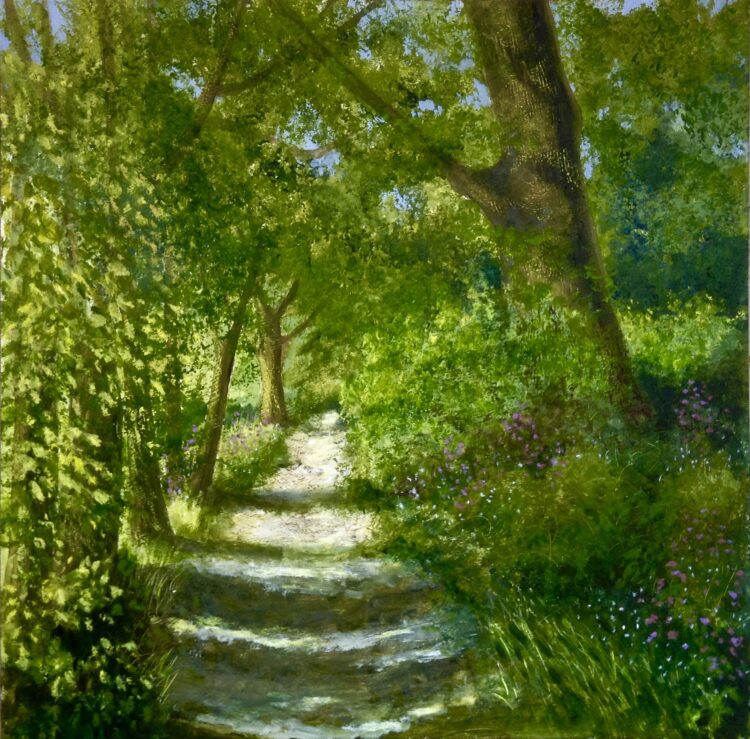 I lived at Copford until I was eight years old, and have clear memories of weekend walks in Pit Woods with my Dad and my sister.
My last painting in this series will be a Spring walk in Hillhouse Wood in bluebell time. Again, it will be from photos and drawings I have done in the past. I am really looking forward to being able to venture further afield for new painting material, and especially to get back to my Abberton Reservoir project. However gov.uk still says that one should only leave home for shopping, medical reasons, education or exercise, so we will all need to wait a while yet!
---