'Spring Unlocked'
I finished painting this picture yesterday.
It shows a nature reserve about 20 minutes walk from my house, called Lexden Gathering Grounds. The 'Gathering' refers, not to people, but to water. There are many springs in that area of Lexden, and this is the place where they 'gather'. The land is owned by Anglian Water, and there is a pumping station at the bottom of the wood.
Amazingly, I have only discovered it since we've been in lockdown, and I've been looking around for new places to walk. There are many large beech trees, and very tall pines, and bluebells. I've seen sparrowhawks there and had a lovely long watch of a treecreeper inching up a tree in the mouse-like way that they have. The wood is definitely a good find! The title – Spring Unlocked – came from the thought that we may be locked down, but the natural world is surging ahead unrestricted with the Spring.
How are all you lovely blog readers getting on in lockdown, I wonder? I hope you are all managing and not getting too bored or too sad. I feel very grateful that I can carry on painting, and also for having my garden. I wonder what you are all doing?
On Friday, the VE day Bank Holiday, I put up the bunting which I made for my Summer Open Studio event – which of course will not now happen.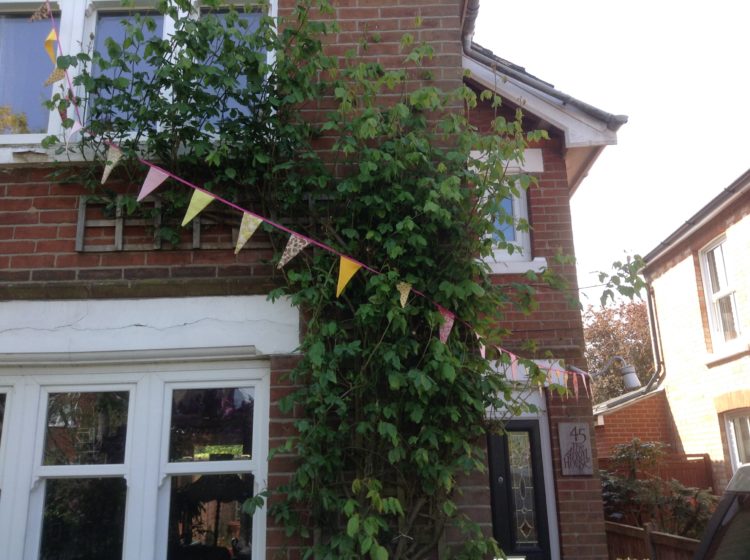 It goes all round my house and out to my studio in the back garden. I'd made 'Winston Churchill's fruit cake' – a recipe from his cook Georgina Landermare which she made at Downing Street and Chartwell which is available on the National Trust website –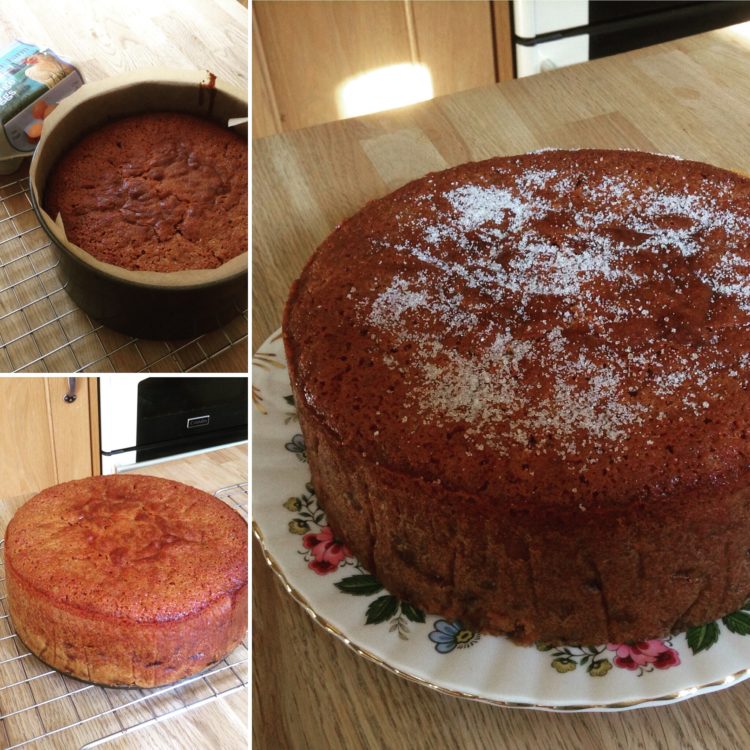 My next door neighbours and I had a mini-street party in our front gardens – carefully social isolating on either side of the fence! – with scones and strawberry jam, tea, cake – and Vera Lynn!
I'm still plugging away at #the100DayProject on Instagram – and thinking that this lockdown period is the only time that it would be possible! I've been experimenting with all sorts of media that I don't usually use, like watercolour, charcoal, pastel pencils and collaged torn paper. When I've finished – on July 15th! – I shall choose a few of the more successful little pictures and have them made up as little greetings cards.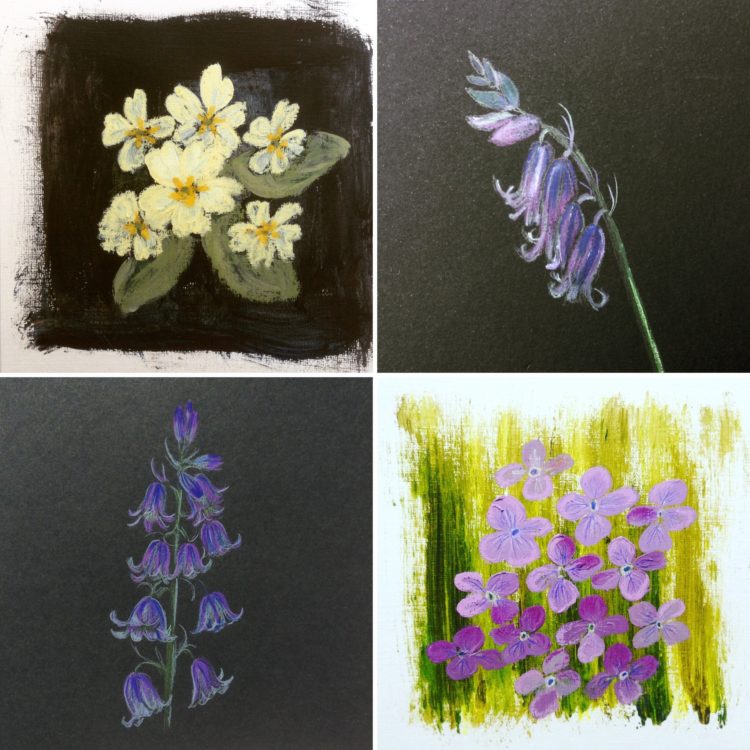 If you use Instagram you can follow me on @sallypudneyartist and see a little picture appear every day!
I have been delighted by the number of people who have signed up for my monthly newsletters, and particularly the number of subscribers who have been emailing me back with suggestions of places to paint, as well as some very kind and appreciative comments on my paintings – thank you all so much!
If you would like to receive a newsletter on the last day of each month you can find the sign-up box at the bottom of the Home page on my website. I will never send more than one email a month, and you can unsubscribe at any time if you are no longer interested.
Stay safe, keep going, keep doing the days! 🙂
---