SQUARE cards!
In January I had a card from Elizabeth Morris to wish me a happy New Year. The card was a image of one of Liz's etchings called Spinning Sprats. I was immediately interested because it was square. Ever since I have had cards printed showing images of my paintings I have had them done by moo.com. And although I have been very pleased with them they have only done rectangular cards. For my Essex Wood cards I needed them to be square.
Liz came me the details of her printers – Point Graphics Ltd, at 21c High Street, Maldon, CM9 5PE. The end result – I went down to Maldon on Friday afternoon to collect 120 cards – 20 each of my six favourite Essex Wood paintings.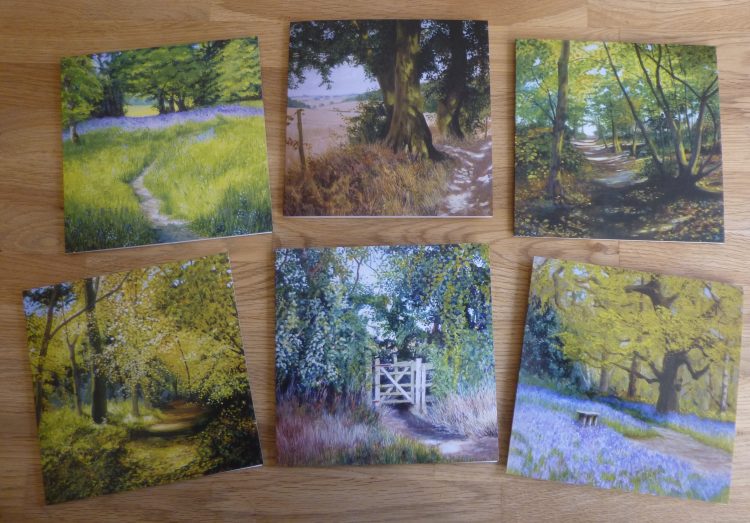 I am so pleased with how they have turned out. The colours are really accurate, and they have a slight silk gloss. On the back is the title of the picture. They will be on sale for the first time at the Lexden Arts Festival at £2.50 each.
I will definitely be going to Point Graphics again!
Hope you're having a good weekend – the weather here is really like Spring! 🙂
---