Visiting the LAF artists: Richard Allen – watercolours and lino prints
On Friday I went down to Wivenhoe to visit Richard Allen. At last year's Festival we showed Richard's watercolour paintings and lino prints of birds. They were really popular. I am delighted that he has agreed to show with us again for a second year.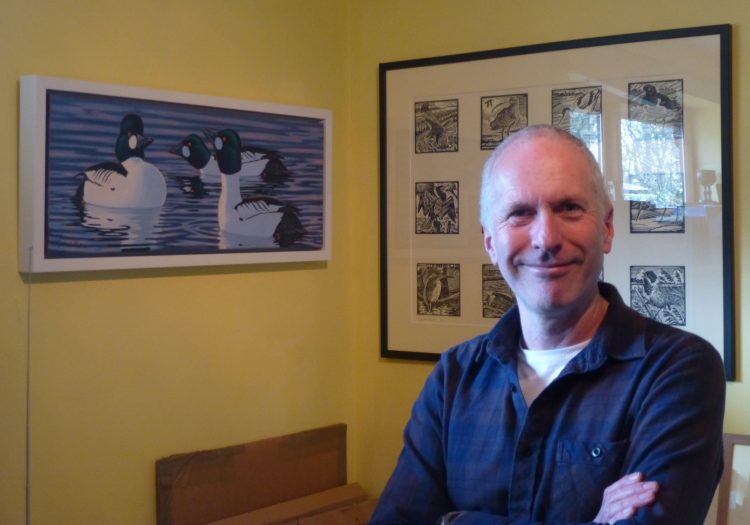 Richard is a member of the Society of Wildlife Artists. He has done lots of illustration work for bird identification guides, and he has an amazing ability to capture the exact character of each bird. He showed me a sheet of lino prints which he is preparing for a new book on Garden Birds, and I was really struck by how the robin was unmistakably a robin, even in black and white.
The Festival publicity states that we will have Richard's watercolours and lino prints, this is not actually true! I was so taken with his oil paintings of Goldeneye that we are actually going to have four oil paintings too! One of them can be seen on the left of Richard in the photo.
To find out more about Richard, and have a preview of his work, go to www.richardallenillustrator.com
---