The Ridgeway IV
I've had to wait a few days before I could collect the painting board for my next Fingringhoe Wick painting, so I thought I would use the time by getting on with the fourth Ridgeway painting. Just finished this afternoon!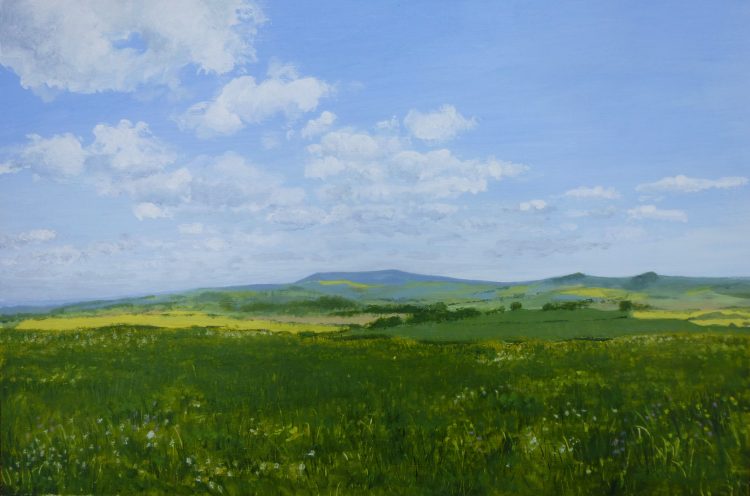 This is the view looking about NNW from Smeathe's Ridge, west of Barbary Castle.
I think there are two, possibly three more Ridgeway paintings to do now, but next up will be Fingringhoe Wick: July.
I've had my builder here the last couple of days completely refitting my downstairs cloakroom. Before and after photos tomorrow, I hope! 🙂
---