The Royal Society of Marine Artists
I've often thought the exhibitions at the Mall Galleries sounded interesting, but have never got round to going until today!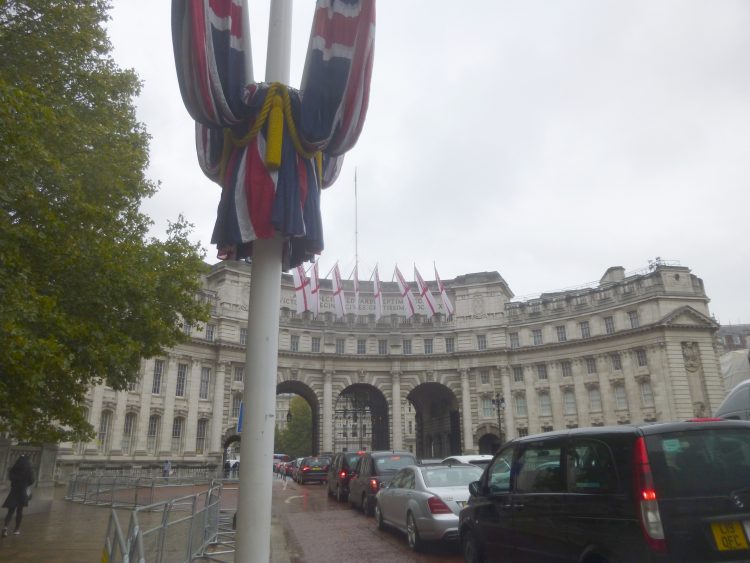 Graham and I went up to see the Royal Society of Marine Artists' exhibition. It was a grey drizzly day in London, but coffee and cake in Café Concerto, at the end of Northumberland Avenue, brightened things up. And then the exhibition in the Mall Galleries was amazing! There were about 400 works on show, and the standard was extremely high. Everywhere we looked there were really stunning paintings.
Here are some of my favourites. Apologies for the rather wonky photos.
The show finishes on 20th October, so not much time to catch it, but it's definitely one to watch out for next year!
In my studio: Not a great deal is happening! I've made a little start on Boxted Mill, but I'm trying to catch up on five Notarial Faculties which I put on hold during the week that I was in Woodbridge – and also decorate my hall, stairs and landing – not enough hours in the day is really the problem! 🙂
---