'Walberswick'
This is the latest painting in my On the Edge project, just finished yesterday.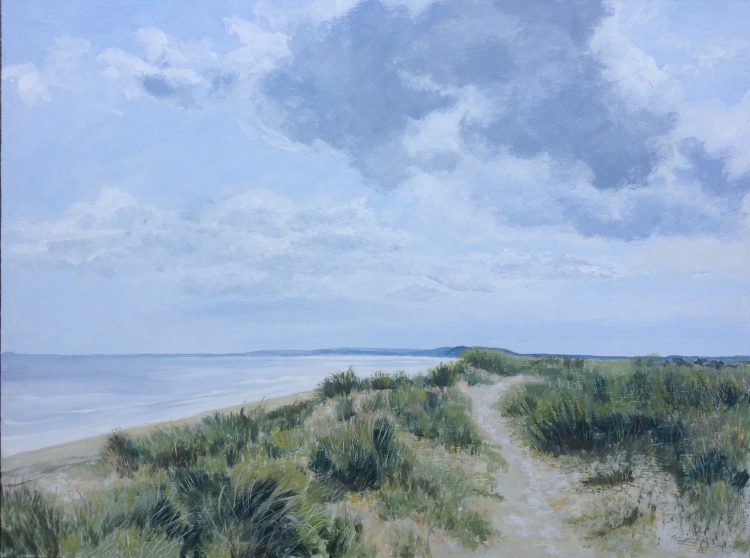 These are the sand dunes at Walberswick looking south towards Dunwich. And I think Dunwich will probably be my next location . . .
Christmas Cards: Rather early to be talking about Christmas-y things, but I collected these from my printers, Point Graphics in Maldon, this morning.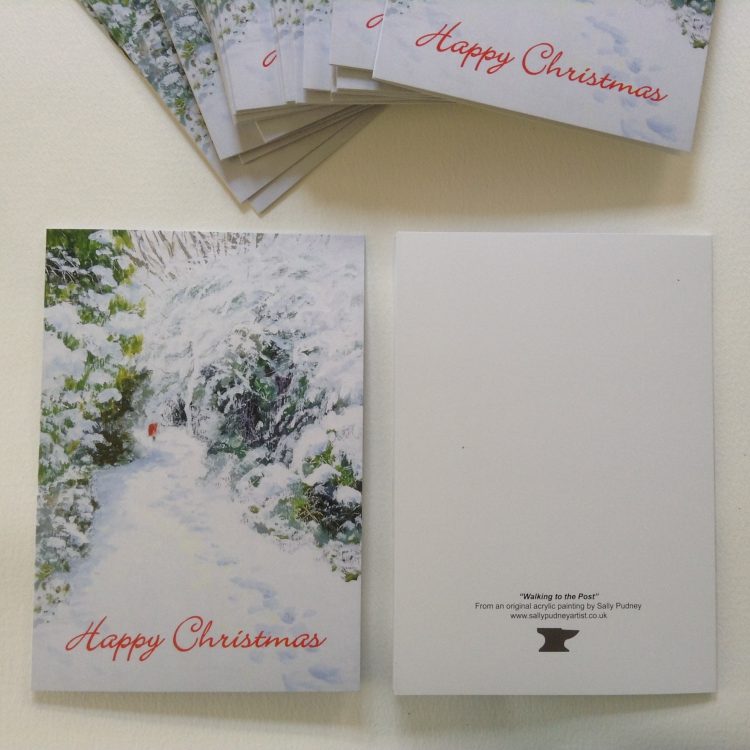 I'm really pleased with how they've turned out. The little painting is called Walking to the Post. They will be available to buy at my Open Studio weekends in September, and also, nearer Christmas, in my website shop.
It is the most beautiful weather here today – just set fair for the Bank Holiday weekend! Hope you are able to enjoy some time in the sun. 🙂
---